The AirStMaarten Newsletter
is
professional with a personal touch, informative and to the point with news, opinions, background information, articles and promotions
.
If you wish to subscribe to our mailinglist, click here or send an email to mailinglist@airsxm.com. We never share our emailaddresslist with others.
We appreciate your trust and respect your privacy.
---
In this November 2009 issue:
---
1. INTRO: NEW!!! Helicopter Service To St. Barths
2. SPECIALS: $10 Discount For Subscribing To Our Newsletter
3. ARTICLE: What To Do When In St. Barths
4. SPONSOR MESSAGE: CheapoAir
5. NEWS ITEM: Foundation Honors Aviation Pioneers With Stamps
6. TRAVEL TIP: How To Transit St. Maarten Airport Smoothly
7. AGENDA: St. Barths Music Festival 2010
8. ADVERTISEMENT: StMaartenFlowers.com
9. CUSTOMER SERVICE: How To Book With AirStMaarten
-------------------------------------------------------------------------------------------
INTRO: NEW!!! Helicopter Service To St. Barths
-------------------------------------------------------------------------------------------
Dear friends and clients,
I am so excited about this news, I can't wait to break it to you. We now have a new helicopter offering island transfers from St. Maarten to St. Barths!!!
The helicopter is a Bell 206 Longranger and can carry up to seven (7) passengers. The Bell 206 Longranger is immediately available for private charters, island sightseeing tours, aerial photography shoots and provisioning services.
For more information, see https://www.airsxm.eu/page.php?page=58.
I will cut to the chase immediately.
The costs of a helicopter charter from St. Maarten to St. Barths is:
Private Charter $4000.00* per one-way; $8000 roundtrip
Airport Taxes $65 per person
Special Update: $2200.00* per one-way; $4400 roundtrip; including taxes.
(For 2 passengers + checked luggage or 4 passengers + carry-ons)
*Our rates are commissionable to travel agents.
You can submit a reservation request online at http://www.airsxm.com/request.php.

We will need full names, dates of birth and passport numbers.
We will also need your inbound connection flight information: airline name,
flight number and arrival time. You can fill in this information in the comment box the end of the reservation request process.

For the rest, you can read more about our VIP & Airport Services via the following links:
https://www.airsxm.eu/page.php?page=51
https://www.airsxm.eu/page.php?page=50

If you subscribe to our monthly newsletter, you will receive an immediate $10 discount on your booking. Just submit the coupon code ASMHLI10 in the comments box when submitting a reservation request. Click here>>>

For information about alternative air transportation to St. Barths, see:
https://www.airsxm.eu/page.php?page=92 or http://www.stbarths-by-air.com.

Our aim is make our new helicopter service top class and professional with a personal touch. It is not our intention to be competitive with the fixed wing aircraft charters. Helicopter service is considered a "specialty service" far and above the fixed wing aircraft services. Attempting to compete with our regular fixed wing charter service in regards to price will not be prudent in terms of the cost of maintenance and insurance coverage needed.
Chartering the Bell 206 Longranger will be considerably worth the money. So we look forward to personally meeting, greeting and escorting you when you book a helicopter charter to St. Barths with us.
In the meantime, peruse this month's issue. It is bursting with content.
Happy Readings!
Terrance Rey
Fired Travel Agent Reveals How To Get Dirt Cheap Airfare Tickets! I Was Fired By The Airlines, So This Is My Revenge! This Angry Ex-travel Agent Will Reveal The Deepest, Darkest Secrets Of The Airline Industry To Show How You Can Obtain Airline Tickets At Ridiculously Low Costs! Click here!
-------------------------------------------------------------------------------------------
2. SPECIALS: $10 Discount For Subscribing To Our Newsletter
-------------------------------------------------------------------------------------------
Subscribe today and join our St. Barths mailinglist and you will receive a $10 discount coupon to use for your next booking of a Shared Charter, Private Charter or VIP Service to St. Barths with us. You can also update your existing subscription and get the $10 discount coupon. Click here>>>
-------------------------------------------------------------------------------------------
3. ARTICLE: What To Do When In St. Barths
-------------------------------------------------------------------------------------------
What To Do When In St. Barths
By Terrance Rey
If you are anything like me and you jump on a plane and you end up in St. Barths one day, you don't want to be stuck in your villa all day all night. Well, at least not until you have de-stressed and you are completely relaxed and ready to hit the narrow winding roads of St. Barths that are apparently perpetually under construction according to latest trips reports from clients and St. Barths lovers alike.
Imagine finding yourself in the St. Barths of all places without having done any research in advance to acquiant yourself with the ins and outs of the island and not knowing what to do or where to eat. What do you do?
Don't get frustrated. Get on the internet and visit two of the best forums about St. Barths and ask for help. Go to StBartsTalk.com and SBHonline.com. Sign up, get creative with a forum name (if you don't want to use your real name) and ask the other forum members for recommendations. Like places to go to for lunch or dinner, which beaches are great, the cool night spots and even where to shop.
Here are a couple of answers forum members of the StBartsTalk.com forum gave to a newbie who was both new to St. Barths and to the forum:
"Hello and welcome to the forum and to the lovely island of St. Barth. Well, the good news is you are there, the bad news is you have some newbie dilemmas. That's OK. Take a deep breath, you are amongst many friends here, and advice will be streaming in!

Looks like you have mastered St. Jean. Good! Now time to branch out a bit. I can totally relate to your driving issues. It seems so easy now, but I can vividly recall how frusrating it was finding things for the first couple of visits. I would really recommend you pick a restaurant for the evening, and then drive there the morning of before hitting the beach, so you have some landmarks. It looks so different at night.

I would highly recommend Wall House in Gustavia for dinner. It is on the other side of the harbor, the fort is on that side. Make reservations. They have a wonderful E29 prix fixe menu, and an al a carte menu and specials. You will feel special and pampered.

OK, you know St. Jean, so drive past the pharmacy, stay on the north road and follow the signs for K'Fe Massai, in Lorient, on the left side of the road. They also have a good prix fixe and great ambiance. Great mojitos. In that same area, by the Lorient grocery store called Oasis, is Le Bouchon. Outdoor seating, very casual, good salads, sanwiches and pizza.

For lunch one of my faves is Le Plage, on St. Jean beach at Tom Beach Hotel. If you stand facing the ocean at Eden Rock it will be a ways down to your left.

The others you mentioned are good for lunch, particularly Santa Fe, as it has a great view. It's a little challenging to find, look at a map for Lurin. The good news is once you find it, have lunch, then drop down the road to the beach. Do Brazil is also a favorite spot for lunch, bring your beach chairs and crash after lunch on Shell beach. They have drinks available from a walk-up bar there, too.

OK, hope this helps and I know others will chime in. Have fun!"

Miss Kitty


In addition to Miss Kitty's suggestions, I highly recommend Le Repaire, which is on the harbor in Gustavia, right across the street from where the ferry docks. Best goat cheese salad on the island, IMO. For a taste of real creole food, try Wishing Well (also known as Chez Rolande) in the Flamands area.

For "things to do" I would recommend you take a slow drive around the island. The views are incredible and you will see some very distinct areas. One of our favorite parts of the island is the Grand Fond area, which is on the far side of the island from where you are staying. Check out some other beaches: Saline, Gouvenor, Lorient, Flamands, Shell (where Do Brasil is located).

Take a hike to Colombier Beach. Take the road to Flamands beach and drive to the very end. You will see where people park. Then follow the obvious trail around the shoreline to Colombier Beach, which is reachable only by boat or on foot. It should take 20-30 minutes and is an easy hike.

If you don't want to hike there, rent a boat at Marine Services, on the opposite side of the harbor from the main business area in Gustavia. You can also arrange catamaran trips (either with snorkeling or not) at Marine Services.

A little longer hike is the one to the "natural pools" or "tidal pools." (Have heard them called both.) Drive around the island through Lorient, past the Guanahani and Le Toiny hotels, then along the road along the shore till you get to where the road makes a ninety degree turn to the right. Park right there and go through the lane between fenes toward the beach. Go to the right and you will see a path that goes up a small hill. Follow that trail and you will pass some beautiful areas and eventually you will come to the pools, which are down below you. You can get in the pools, but be careful of the sea urchins on the bottom! I hear they are no fun to step on.

In the Grand Cul de Sac area, which is on the other side of Lorient from where you are, there are windsurfing, small sailboat and personal watercraft rentals.

Well, hope some of this helps.

(Oops! Can't believe I forgot this -- unless you have a real problem with "church" go to the Anglican Church on Sunday morning. I think their service starts at 9:00 a.m. Totally welcoming and nonpthreatening, Charlie Nicoll (I think) is the volunteer priest (his day job is as the owner of Hotel Isle de France) and Charles Darden is the volunteer music director. You will see native Barthians, people off yachts and just plain folks, little kids and even a dog or two. We have been to SBH ten or twelve times and church on Sunday morning is the one thing we will not miss. (And I don't go to church back home!)

Have fun!

stbarthlover


Good suggestions above from other posters. A few more things to assist:

Regarding your mosquito bites, go directly to any pharmacy on the island (green neon +) and ask for Onctose which will stop the itching. Also, pick up some good insect repellent and be sure to spray liberally dawn and dusk.

To answer your specific resto questions about Nikki Beach, Do Brazil and Santa Fe...In my opinion, Do Brazil is lovely for lunch and doesn't have to break the bank. Nikki Beach is a lunch place, not dinner and is fair at best, though they have very good sushi, a fabulous view and good people watching and it's costly. And finally Santa Fe is a place we frequent for both lunch and dinner, though we much prefer lunch. The 180 degree view of distant islands is beautiful, the menu large and varied, the service very good and the food consistently good. It's well priced though not a bargain or cheap.

For excellent pizza (as well as other items) don't miss La Saladerie on the far side of Gustavia harbour. Also for good sushi at a great price and live music try out Baz Bar on the quay in Gustavia.

For a special dinner, it depends how $$$ special you want to be. Lots to recommend once we have a $ range.

Pick up a map from the villa agency and circumnavigate the island. It's only 8 square miles. Go ahead, get lost. All roads lead back to somewhere. Relax. Exploring is half the fun.

Enjoy.

GayleR
Sounds like good advice to me.
Heading over to St. Barths by helicopter soon. Heads up! The whirlybird you will hear passing over is Terrance. If you happen to see a Bell 206 Longranger hovering over villa "Case et Cuisine", then it's definitely me.
-------------------------------------------------------------------------------------------
4. SPONSOR MESSAGE: CheapoAir
-------------------------------------------------------------------------------------------
-------------------------------------------------------------------------------------------
5. NEWS ITEM: Foundation Honors Aviation Pioneers With Stamps
-------------------------------------------------------------------------------------------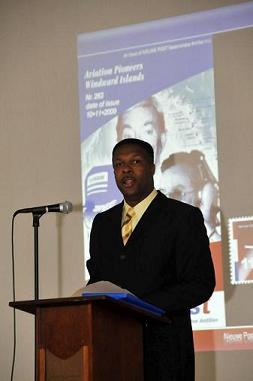 St. Maarten - On Tuesday, November 10th, 2009, a series of stamps commemorating aviation pioneers from Saba, St. Eustatius and St. Maarten were issued by New Post Netherlands Antilles N.V. in cooperation with the Aviation Pioneers of the Caribbean Foundation.
The stamps featuring 'Freddy' Johnson (Saba), José 'Pipe' Dormoy (St. Eustatius) and 'Chester' Wathey (St. Maarten), as well as special first day envelopes were presented to the families of the pioneers and to the Lieutenant-Governors of Saba and St. Eustatius and to the leader of government of St. Maarten by the General Managing Director of Nieuwe Post N.A. during a special ceremony at the Belair Community Center in St. Maarten held on Tuesday, November 10th, 2009.
General Managing Director Mr. Franklin Sluis, Post Master General of the Netherlands Antilles, acknowledged the contributions of the three pioneers to the development of the islands before handing over specially framed presentations of the first day envelopes to Patsy Johnson from Saba, widow of the late 'Freddy' Johnson; to Ms. Elizabeth 'Elly' Deliën from St. Eustatius, partner of many years of the late José Dormoy; and to Ms. Brenda Wathey of St. Maarten, daughter of the late Norman 'Chester' Wathey.
Lieutenant-Governors and Commissioners ...
Mr. Jonathan Johnson, Lieutenant-Governor of Saba, said that the first day memento would find a special place on the walls of Saba's airport in honor of the pioneers. Commissioner Chris Johnson, speaking on behalf of the government of Saba, stated that: "We have a very vibrant, new community in Saba and that would not be possible if Saba had never been opened up to the outside world." On behalf of the younger generation of the island, he expressed appreciation for being able to enjoy the results of the work of the aviation pioneers.
The lieutenant-governor of St. Eustatius, Mr. Hyden Gittens, also congratulated the families of the honored aviation pioneers and said that the legacy of these great men would be continued.
St. Maarten leader of government Commissioner William Marlin recognized the pioneers "who have left their marks in aviation history, each of them in their own respective way," and went on to say that "it is important that the Postal Services were able to engrave their names in history – not only for the families but for us as a people. And it should not stop there. It should become part of the text books that we still have to write. "
Mr. Frans Richardson, St. Maarten's commissioner for aviation affairs, also stressed that "We must continue to highlight the achievements of our people in aviation." He underlined that it is important to record the stories of those early years before it is too late so that everyone "can have an understanding of what was the contribution to the aviation world of our people. " He commended the Aviation Pioneers of the Caribbean Foundation for taking up this task.
... families and friends
Senator Will Johnson from Saba, brother of the late Freddy Johnson, spoke words of thanks on behalf of his family. He stated that "Freddy and his family have been one of the most reliable agents for Winair since 1962," and reminded the audience that "For years Freddy did not charge Winair ground handling fees as he said Winair could not afford it." Referring to the legacy of the pioneers, he also mentioned how "In the past thirty years many young St. Maarteners, Statians and Sabans have been inspired to learn to become pilots."
Historian and communications professional Walter Hellebrand from St. Eustatius, secretary and member of the board of the Aviation Pioneers of the Caribbean Foundation, spoke on behalf of Ms. Elly Deliën, partner of the late José Dormoy. He highlighted the role of "Pipe" in releasing Statia and Saba from their isolation and thereby improving the quality of life of the people. He conveyed the appreciation of Ms. Deliën and the Foundation for immortalizing José Dormoy on "a stamp that reminds us that it takes extraordinary people to make things happen that we now find ordinary and take for granted."
Ms. Brenda Wathey expressed the appreciation of the Wathey family for the recognition shown to her father.
The Van Dol Dancers livened up the spirits with a captivating performance before everyone was invited for drinks and snacks catered by the St. Martin Food & Beverage Catering Services.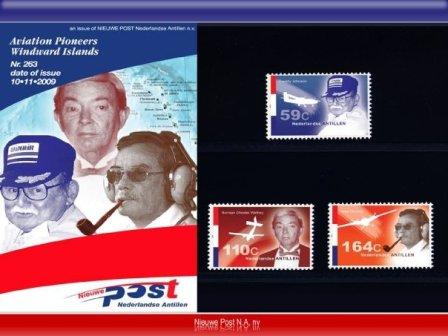 The stamps
Mr. Terrance Rey, managing director of AirStMaarten, a company specializing in private charters throughout the Caribbean and current President of the Aviation Pioneers of the Caribbean Foundation, emceed the event.
He remembered how just over a year ago, while discussing ways to honor the aviation pioneers of the Windward Islands over lunch with Ms. Elizabeth Deliën (then president of the Foundation), the management of the Post Office happened to walk in. The subsequent talks and discussions that day led to the submittal of a request to have the three stamps issued.
The stamps are valued 59 cents (Freddy Johnson), 110 cents (Chester Wathey) and 164 cents (José Dormoy). They are available – as are the special first day envelopes – from all post offices in the Netherlands Antilles and also from postal agents such as Mazinga Store in St. Eustatius.
Projects of the Aviation Pioneers Foundation
The Aviation Pioneers of the Caribbean Foundation was established in 2008 by Elly Deliën to preserve and promote the history of aviation in the Caribbean - in particular in the Windward Islands – and to pay tribute to the pioneers who opened up the islands to the outside world and thereby played an important role in their development.
Some of the ways by which the Foundation tries to achieve its purpose include research and exposure of the history of aviation as well as projects to create more interest in the aviation history of each individual island. As a non-profit organization, the Foundation's work could not be possible without the generous contributions of many donators and contributors. More information can be found on: www.aviationpioneers.info.
In its first year, the Foundation's sizable archive was inventoried and organized. Also, displays commemorating the aviation pioneers were arranged for Saba's airport and Winair's sales office in St. Maarten.
A comprehensive, twelve panel display highlighting the aviation history of Saba, Statia, St. Barth's and St. Maarten was unveiled in the departure lounge of Statia's airport in September 2009.
The Board would like to encourage everyone with stories, material or images relating to the history of aviation in the northeastern Caribbean to contact the Foundation so that scans or copies can be made in order to increase the knowledge of its fascinating beginnings and development.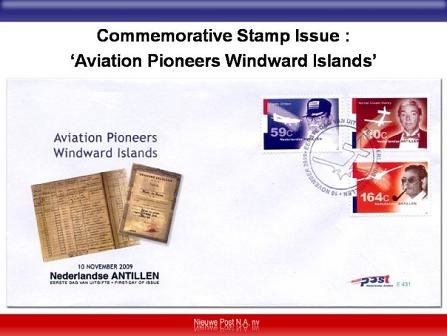 St. Barths Airport Plans For Aviation Pioneers Display
Presently, the Board is in discussion with the St. Barths Airport Manager, Mr. Fabrice Danet, about setting up a special display at the airport after renovations are complete in late 2010 featuring aviation pioneers of St. Barths and Tintemarre, such as Remy DeHaenen, Faustine Ledee and George Greaux with the approval of St. Barths President Bruno Magras.
-------------------------------------------------------------------------------------------
6. TRAVEL TIP: How To Transit St. Maarten Airport Smoothly
-------------------------------------------------------------------------------------------
Do you want to know how to transit St. Maarten Airport smoothly?
Book a Shared Charter to St. Barths with AirStMaarten!!!
Why? Two words: NO HASSLE!!!
When you are booked on a shared charter with us, we will meet you upon arrival, clear you through immigration while you wait, pick up your luggage for you and transport them to the aircraft, then shuttle you to the waiting aircraft and fly you to St. Barths. The whole process should take about 20-30 minutes.
Check out our shared charter schedule for December 2009:
https://www.airsxm.eu/page.php?page=40#sxm-sbh

We are now taking reservations. So book now before the seats and slots are sold out for December and January. December and January are the busiest times of the year when it comes to getting to St. Barths. Already certain dates are almost blocked out. Visit www.sharedcharters.com today for more info.
-------------------------------------------------------------------------------------------
7. AGENDA: St. Barths Music Festival 2010
-------------------------------------------------------------------------------------------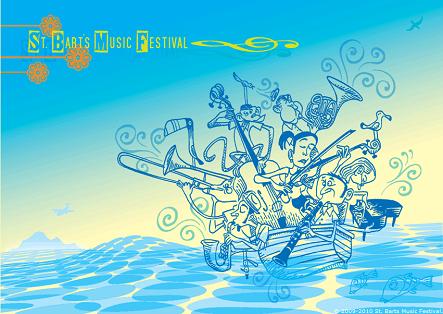 A Musical Odyssey
January 12 through January 20, 2010
2010 St. Barths Music Festival Events Schedule
http://www.stbartsmusicfestival.org
-------------------------------------------------------------------------------------------
8. ADVERTISEMENT: StMaartenFlowers.com
-------------------------------------------------------------------------------------------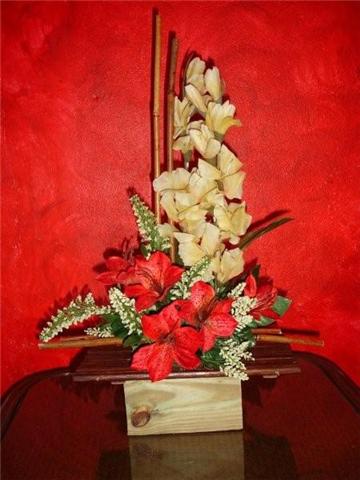 We also deliver in St. Barths - Visit www.stmaartenflowers.com.
-------------------------------------------------------------------------------------------
9. CUSTOMER SERVICE: How To Book With AirStMaarten
-------------------------------------------------------------------------------------------
Booking Procedure & Reservation Information
Submit a reservation request online at www.airsxm.com. Once we receive your request, we will send you a Reservation Offer for your consideration. Once you accept our proposal, we will require payment. You can use our credit card form to send us your credit card information. We accept all major credit cards such as Visa, MasterCard, Discover and American Express. You can also pay by bank transfer, check, cash or Paypal. Once payment is received, we will book the commercial flight or private charter and send you a Reservation Confirmation.
If you have requested additional services such as VIP Transfer Services, we will send you a Final Confirmation containing all details of your travel itinerary and services booked. And that's how you book with AirStMaarten.
Other Customer Service Resources:
Our Shared Charters concept explained in full detail
VIP Transfer Services through Princess Juliana Int'l Airport
Island Concierge Services on St. Maarten and St. Barths
Read what our satisfied clients are saying about our service
Ticket Insurance
We also accept payments via Paypal
St. Maarten Villa Rentals
St. Maarten Yachting and Sailing Charters
Sign up for our email newsletter service
-------------------------------------------------------------------------------------------