The AirStMaarten Newsletter is professional with a personal touch, informative and to the point with news, opinions, background information, articles and promotions.
If you wish to subscribe to our mailinglist, click here or send an email to mailinglist@airsxm.com. We never share our emailaddresslist with others. We appreciate your trust and respect your privacy.
---
In this June 2013 issue:
---
1. INTRO: Ocean Terrace Condos Joins AirSXM AirCruises Programme
2. SPECIALS: Share A Charter To St. Barths... and Get a FREE CAR
3. ARTICLE: How To 'Discover' St. Maarten When Leaving St. Barths
4. SPONSOR MESSAGE: Support Our Work And Book Online At CheapoAir
5. NEWS ITEM: Stakeholders Suggest Cities for Direct Air Service to SXM
6. TRAVEL TIP: Learn Something New When On Vacation
7. AGENDA: Spice of St. Barth BBQ Summer Special - June 2013
8. ADVERTISEMENT: Save Now, Travel Later
9. CUSTOMER SERVICE: How To Book With AirStMaarten
---
INTRO:
Ocean Terrace Condos Joins AirSXM AirCruises Programme
---
Dear friends and clients,
Last month, I met up with Ambrose & Paula Fleming, the owners of Anguilla's Ocean Terrace Condominiums, in St. Maarten for lunch. Ambrose & Paula agreed to participate in our AirCruises programme.
Ocean Terrace is an intimate private residence club, consisting of eleven one and two bedroom luxury condominiums, nestled on a hill overlooking the Caribbean on the southeastern shore of the beautiful island of Anguilla. Check out the following video and have a look at their condominiums with great views (of St. Maarten in the distance).
Rates at Ocean Terrace starts from $1500 US Dollars per week or $250 per night for shorter stays. Ocean Terrace Condominiums in beautiful, tranquil Anguilla is the perfect place for a vacation holiday, especially one organized in conjunction with AirSXM's AirCruises programme. Ocean Terrace's peaceful and serene setting, where every unit has a private balcony with gorgeous views of the blue Caribbean Sea and the mountainous hills of St. Maarten and St. Barths, makes it the perfect place to relax and enjoy a great stop in AirSXM AirCruises programme.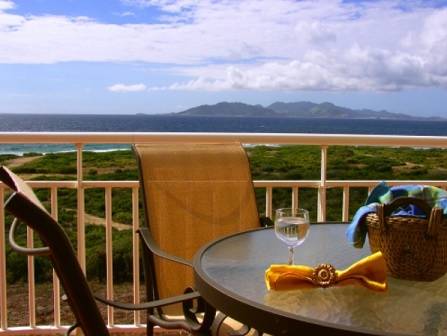 So if you wish to make your multi-destination vacation on St. Maarten, St. Barths and Anguilla an all-inclusive package deal, you should contact us at AirSXM.com and let us know which resorts, hotels or villas they want to stay at and we will contact these accommodation providers to work out a personalized package offer that includes luxury accommodations, breakfast and/or dinner, sightseeing tours and other activities.

Like Ocean Terrace Condominiums, if you are interested in participating in our AirSXM AirCruises programme, send us an email via sales@airsxm.com with "AirCruises" as the subjectheader. Or click here: mailto:sales@airsxm.com?subject=AirCruises. And we will contact you to discuss the possibilities.
This month's ARTICLE features a tip on how to 'discover' St. Maarten while transitting through the island and the NEWS ITEM section features suggestions for direct air service to St. Maarten by the relevant stakeholders on the island.
Happy Readings!
Terrance Rey
Adformercial: Fired Travel Agent Reveals How To Get Dirt Cheap Airfare Tickets! I Was Fired By The Airlines, So This Is My Revenge! This Angry Ex-travel Agent Will Reveal The Deepest, Darkest Secrets Of The Airline Industry To Show How You Can Obtain Airline Tickets At Ridiculously Low Costs! Click here!
---
2. SPECIALS:
Share A Charter To St. Barths... and Get a FREE CAR
---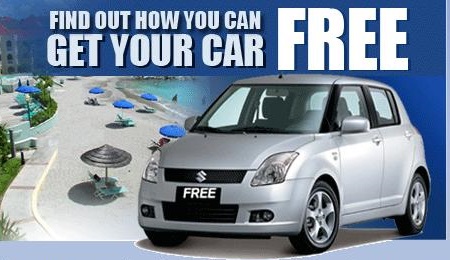 Not only can you share a charter to St. Barths from St. Maarten, but you can also get a FREE CAR as well. Email us via sales@airsxm.com on how you can get a free car when you book a shared charter with AirStMaarten to St. Barths. For more information about our Shared Charters and to see the constantly updated Shared Charters schedule online, visit http://www.SharedCharters.com.
---
3. ARTICLE:
How To 'Discover' St. Maarten When Leaving St. Barths
---
How To 'Discover' St. Maarten When Leaving St. Barths
by Terrance Rey
During a 4-hour forum held Tuesday, May 14th, 2013, at the boardroom of the SXM Airport of Princess Juliana International Airport, on the topic of "What is the way forward in maintaining and further developing airlift to St. Maarten?", St. Maarten Hospitality & Trade Association (SHTA) President, Emil Lee, questioned whether there is a point where the improved hub function could become detrimental to Dutch SXM, expressing the concern that St. Maarten might not benefit much from being a hub if most of the passengers passing through it are headed for St. Barths and Anguilla, for example. See the NEWS ITEM section below.
As a result of the above question, forum owner and administrator, Greg Brashears, wondered openly on the St. Barts Talk forum how many passengers 'discover' St. Maarten on the way to St. Barths and then return to visit St. Maarten on another trip. That triggered a response from me outlining a programme I offer to help people 'discover' St. Maarten on their way back from St. Barths.
This offer is especially interesting for people who have to overnight in St. Maarten to take an early bird flight out in the morning. I can offer clients a late afternoon flight from SBH to SXM, plus accommodations + a rental car in St. Maarten for the night, depending on their budget.
If they have any concerns about overnighting in St. Maarten, I can be their personal escort during the transit in St. Maarten. I will personally meet & greet them at the airport, transfer them to their accommodations (hotel or villa) and pick them up in the morning for their transfer to the airport and check-in.
Here is the special overnight programme with pricing based on 2 persons I am offering:
1st day: SBH-SXM flight + meet & greet + transfer to hotel + accommodation
1st night: dinner + island tour and/or show
2nd day: breakfast + transfer to airport + check-in on outbound flight with complimentary airport business lounge access
What better way to 'discover' St. Maarten than to have me as a personal escort. Just so you know, I am an excellent luggage schlepper. It's all about optimizing interactions to help market a destination and the personal touch goes a long way in that strategy.
Terrance Rey, is the founder and owner of AirStMaarten and is also the owner and CEO of Let's Travel, Let's Cruise and consultancy agency, Anykey Services, Inc..
---
4. SPONSOR MESSAGE:
Support Our Work And Book Online At CheapoAir
---
---
5. NEWS ITEM:
Stakeholders Suggest Cities for Direct Air Service to SXM
---
Simpson Bay, ST. MAARTEN -- If the "wish list" of stakeholders attending the kick off forum to discuss a new air service development plan for St. Maarten were to be granted, SXM Airport will be serviced by non-stop flights from Houston/Dallas, London, Sao Paulo, Berlin, Moscow, Stockholm, Bogota and Quito.
The stakeholders attending the 4-hour forum at SXM Airport Tuesday were asked to identify what they perceived to be the most viable markets for SXM to pursue in terms of increasing airlift.
Given that 48% of flights to SXM from the USA, the island's major source market, are via connections, with Charlotte (CLT), Atlanta (ATL) and Miami (MIA) as the main gateways for these connections, the stakeholders were asked to indicate their wishes for cities around the world where they would like to see direct flights to SXM.
Acting head of the St. Maarten Tourist Bureau, Edward Dest, disclosed that based on discussions, he expects charter service to/from Stockholm to begin early as next year.
Saro Spadaro, President of Sonesta-Maho Group, revealed that he is having discussions with tour operators regarding direct service from Houston in the summer.
However, Ian Bertram of El Perial Management Service, the firm commissioned to undertake the study, said based on preliminary analysis, some new cities SXM may want to pursue could include Hartford, Baltimore, Houston, Minneapolis, (all in the US) and London, Frankfurt, Milan, Bogota as well as Lima.
He mentioned possible service to/from Georgetown's Ogle airport as well as service to Paramaribo via Suriname Airways.
Bertram stressed that to achieve the core objective of increasing passenger movement to SXM, the synergistic impact between international and regional airlines must be taken into account.
"St. Maarten by itself will not be able to go it alone," he said, referring to the combination of hub possibilities, tourism product, and airport costs and services, which he described as key. "It requires a partnership with the hub partners," he added.
Attending the meeting were officials from the tourist boards of Anguilla, St. Barths, and Saint-Martin as well as the St. Maarten Chamber of Commerce, and the St. Maarten Hospitality and Trade Association (SHTA).
Also participating in the meeting were officials of the Department of Civil Aviation & Shipping & Maritime Affairs, Ministry of Tourism, Economic Affairs, Transport and Telecommunications, and representatives of WINAIR and LIAT.
Source: SXMIslandTime.com
---
6. TRAVEL TIP:
Learn Something New When On Vacation
---
Learn something new while on vacation. Like a new language. French, Spanish, Portugees or even Patois. I speak Papiamento, a patois language spoken on St. Maarten, which is a mixture of Spanish, Portugees, Dutch, English and Swahili. It is a great way to discretely communicate with your partner in private when in public and you don't want others to understand what you are saying.
Talking about mixtures, besides, a new language, you can also learn to mix exotic cocktail drinks while on vacation. You and your friends will be happy you did.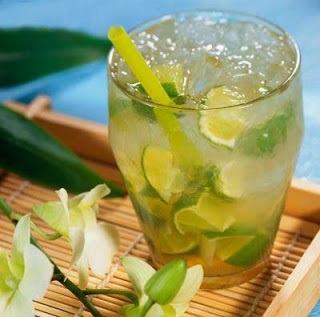 The Caipirinha is the national cocktail of Brazil, and is enjoyed in restaurants, bars, and many households, even in St. Barths.
---
7. AGENDA:
Spice of St. Barth BBQ Special - June 2013
---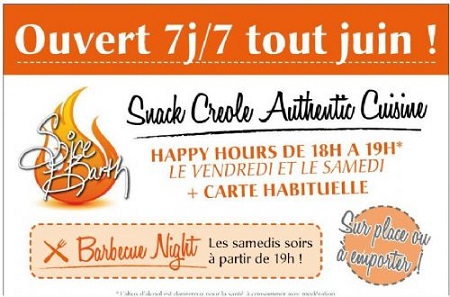 Spice of St. Barth is a Creole Restaurant in Merlette on the way to Flamands, which has been described as a 'sweet little place' with local dishes served by the owners and their able chefs in a genuine atmosphere and with great personal service. The BBQ special during the whole month of June promises spicy, delicious chicken wings, ribs, burgers, etc.,
Check out their menu. Click here>>>
---
8. ADVERTISEMENT:
Save Now, Travel Later
---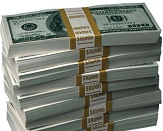 When you book with AirStMaarten via www.AirSXM.com, you now have the option of making use of our Save Now, Travel Later option. Email sales@airsxm.com for more information.

If you're planning to visit St. Barths next winter, now is a good time to make use of our Save Now, Travel Later programme. We expect a busy 2013-2014 winter season for St. Barths. So it makes sense to book now with AirSXM.com and lock in your St. Barths travel plans early and save money in the process.
So email us now via sales@airsxm.com for more information about our Save Now, Travel Later option to learn how you can get significant cash savings if you save now and travel later.
---
9. CUSTOMER SERVICE:
How To Book With AirStMaarten
---
Booking Procedure & Reservation Information
Submit a reservation request online at www.airsxm.com. Once we receive your request, we will send you a Reservation Offer for your consideration. Once you accept our proposal, we will require payment. You can use our credit card form to send us your credit card information. We accept all major credit cards such as Visa, MasterCard, Discover and American Express. You can also pay by bank transfer, check, cash or Paypal. Once payment is received, we will book the commercial flight or private charter and send you a Reservation Confirmation.
If you have requested additional services such as VIP Transfer Services, we will send you a Final Confirmation containing all details of your travel itinerary and services booked. And that's how you book with AirStMaarten.
Other Customer Service Resources:
Our Shared Charters concept explained in full detail
VIP Transfer Services through Princess Juliana Int'l Airport
Island Concierge Services on St. Maarten and St. Barths
Read what our satisfied clients are saying about our service
Ticket Insurance
We also accept payments via Paypal
St. Maarten Villa Rentals
St. Maarten Yachting and Sailing Charters
Sign up for our email newsletter service
---