The AirStMaarten Newsletter is professional with a personal touch, informative and to the point with news, opinions, background information, articles and promotions.
If you wish to subscribe to our mailinglist, click here or send an email to mailinglist@airsxm.com. We never share our emailaddresslist with others. We appreciate your trust and respect your privacy.
---
In this August 2013 issue:
---
1. INTRO: Which Should Come First: Passengers Or Aircrafts?
2. PROMO: Jimmy Buffett - Songs From St. Somewhere

3. ARTICLE: "Fields of Dreams" by Jacob Gelt Dekker
4. SPONSOR MESSAGE: Support Our Work And Book Online At CheapoAir
5. NEWS ITEM: Dutch Antilles Express (DAE) Declared Bankrupt
6. TRAVEL TIP: Ship Your Luggage Ahead To St. Barths
7. AGENDA: Visit St. Bart's in New York
8. ADVERTISEMENT: Save Now, Travel Later
9. CUSTOMER SERVICE: How To Book With AirStMaarten
---
INTRO:
Which Should Come First: Passengers Or Aircrafts?
---
Dear friends and clients,
In last month's issue, I expressed the need for a Caribbean-wide charter operator and explained my dream of how to achieve this.... By creating a network of travel agencies throughout the Caribbean that can serve as feeders for this charter operator.
Coincidentally, as I am busy writing this article, I get a phone call from a client. They have a group of 16 passengers stuck in Antigua due to a LIAT cancellation. We don't have immediate access to a 19-seater aircraft in the region that we can use, so that means we have to use two 9-seater aircrafts to execute this charter.
In last month's issue, I also wrote that presently, here in the Caribbean availability of commercial and charter airline capacity to airlift twenty (20) or more passengers at a time is very limited. Using two 9-seater aircrafts instead of one aircraft that can carry these 16 passengers is cost-prohibitive. If the client does not have a choice, they will pay the price. But it is not the ideal solution.
So again we get confirmation that there is a need for a charter operator with aircrafts in this category. However, I would not like to take the risk of creating such a charter operation with these type of aircrafts without being certain we can get business on a consistent basis to make it financially viable. Therefore, the strategy to consolidate a network of travel agencies that has the volume to fill these aircrafts is the prefered route I choose to take.
Friday, August 30th, 2013, Dutch Antilles Express (DAE), a Curacao-based airline operator that also flies to St. Maarten, was declared bankrupt. From its inception, this airline company has been plaqued with financial problems. It has forever been caught in a 'chicken and egg' situation. Which should come first? The aircrafts or the passengers? In other words, should you create the demand or create the supply first?
Columnist, entrepreneur and philantropist, Jacob Gelt Dekker, owner of Hotel Kura Hulanda in Curacao wrote a column as a result of the demise of DAE and pose this question of demand and supply in his column "Fields of Dreams", which I have published in this month's issue below.
However, in my logbook the answer to this question of which should come first, passengers or aircraft, is very simple: passengers should always comes first. It is the guaranteed route to profitabililty for any airline or charter operator.
Happy Readings!
Terrance Rey
Adformercial: Fired Travel Agent Reveals How To Get Dirt Cheap Airfare Tickets! I Was Fired By The Airlines, So This Is My Revenge! This Angry Ex-travel Agent Will Reveal The Deepest, Darkest Secrets Of The Airline Industry To Show How You Can Obtain Airline Tickets At Ridiculously Low Costs! Click here!
---
2. PROMO:
Jimmy Buffett - Songs From St. Somewhere
---
---
3. ARTICLE:
"Fields of Dreams" by Jacob Gelt Dekker
---
Fields of Dreams
by Jacob Gelt Dekker

Kevin Costner in "Fields of Dreams" as an Iowa corn farmer, hearing voices, interpreted them as a command and built a baseball diamond in his fields and the Chicago Black Sox came. Market economy theories try to explain the workings of perfect and free markets. The ultimate gospel of Supply Siders being "If you build it, they will come", where as Demand Siders firmly believe that viable markets only react to demand of the consumer, although, nowadays, even Demand Siders admit that demand can be created by marketing.

Reality is probably somewhere in the middle since market mechanisms are no longer free and perfect, but heavily regulated and influenced, by governments.

I was taken by surprise, hearing nonchalant remarks at the failure of DAE; remarks of "Airlift is only created by demand. There was not enough demand."

In tourism, Supply siders may find their ultimate dream reality in the creation of the Yucatan, a god forgotten piece of abandoned, malaria invested, Mayan jungle in Mexico, as a world attraction, tourist resort. Investors built it, and tourists came, day-after-day, month-after-month and year-after-year. Since Maya cultures abandoned the area under mysterious circumstances, no demand existed in the world to ever return there. If-you-build-it, they-come became reality in the Yucatan

Demand siders will eagerly quote you China's new cities, built as replicas of Paris, Venice or Rome, now abandoned and boarded up, since, no matter what developers tried, no demand could be created.

Curacao, as a tourist destination, is not a Holy-Mary-apparition destination, like Lourdes. It also does not have one unique selling proposition--- one USP --- to pull in streams of tourists, but a number of fairly attractive attributes that could work together as a nice package product for the eager adventurous tourist. If all ingredients of hotels, community, culture, nature, health, security, hospitality, friendliness and service work together, Curacao could have a very good product. It is the task and duty of the Curacao Tourist Development Board to advertise this package product in international markets and thus create demand. That demand than requires airlift. No matter how many nice hotels and golf courses Curacao builds, overnight tourists do not arrive by cruise liner or ferry board, but by airplane. The only organization able to facilitate the needed airlift, is the government.

Complex international air traffic conventions, rules and regulations, as well as an extensive set of local laws---written and unwritten--- authorize government only to set up and enable airlift. In the past, many reputable airline companies, like KLM, Delta, American Airlines, applied for extensive permits, but were only granted limited access by governments, no matter what the markets demanded. To suggest that airlift is only a function of market demand is a fallacy, it is a question of politics, more than anything else.

Under which commercial circumstances an airline must function is also in the hands of government, since landing fees, taxes, employers benefits, handling costs etc. etc. are all under control of the State and not the entrepreneur. In the case of DAE, an estimated 50% of its gross revenue flowed into government coffers directly, and indirectly through the expenditure of its passengers, considerably more. DAE was the chicken that produced golden eggs for the island.

It was most surprising and baffling to witness the local government's refusal to become the financier of last resort for DAE, and for an amount that was only a small fraction of what government received annually. The Curacao government decided that it preferred to butcher the golden egg producing chicken. The damage for government and community will be far greater than the small loan that was requested.

The question for community and government is where to draw the line as financier of last resort, and that can only be answered by political preference and ideology. With all business on the island working for the community and government for at least 50%, government can no longer, just stand by, and not assume responsibility. The time that governments were leeches only, is long over. A more creative funding and financing strategy is needed. As an autonomous nation, we should take responsibility.

Source: https://www.facebook.com/jacobgelt/posts/10151667382015073
Jacob Gelt Dekker, is the founder and owner of Hotel Kura Hullanda and the Kura Lodge & Beach Club resort on Curacao.
---
4. SPONSOR MESSAGE:
Support Our Work And Book Online At CheapoAir
---
---
5. NEWS ITEM:
Dutch Antilles Express (DAE) Declared Bankrupt
---
WILEMSTAD, Curacao -- Curacao based carrier DAE was declared bankrupt on Friday, August 30th, 2013.
At 10:40am on Friday, August 30th, 2013, the Judge in a Curacao court declared the airline Dutch Antilles Express - "DAE" bankrupt and as such can no longer do business as usual.

It is expected that the two stages of bankruptcy will now be initiated with the appointment of trustees and an evaluation of the ability of the airline to generate capital to pay its debts or creditors under conditions that will be set by law.
If this is not possible it can be expected that the bankruptcy would then move to stage 2 which would involve the liquidation of all of the airlines assets.
Source: SXMIslandTime.com
---
6. TRAVEL TIP:
Ship Your Luggage Ahead To St. Barths
---
Carrying heavy bags and bulky items to and from airports and waiting to check in and claim baggage is an inconvenience for any traveler. Intensified security measures that permit inspectors to hand check luggage and even break into locked bags add to the frustrations of a trip, which can be compounded by recent reports of continual and increased failures by the airlines to deliver luggage on time.
This month's travel tip features shipping your luggage ahead to St. Barths, making it possible for you to travel light yet still have all your belongings in St. Barths when you arrive. You can use DHL, Fedex, Luggage Concierge, Luggage Free and even the parcel post service of the US Postal Service.
---
7. AGENDA:
St. Bart's Summer Festival of Sacred Music
---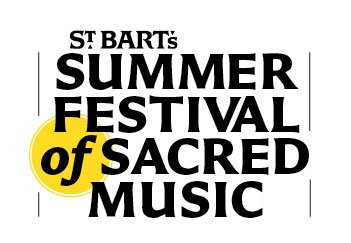 Here is something about a different St. Bart's and its Summer Festival of Sacred Music..... St. Bart's in New York.
ST. BART'S is a thriving and active Episcopal Church located in the heart of New York City; a sacred oasis amidst the corporate canyons of "Midtown Manhattan", a true blend of old and new.
A sacred gem of Byzantine art and architecture, it was recognized as a New York City Landmark by the NYC Landmarks Commission in 1967 and continues to be a vital preservation initiative for midtown Manhattan.
At the heart is worship and prayer, with multiple weekday services and four services every Sunday.
St. Bart's cares for and ministers from one of the nation's most recognized and beloved historic landmark buildings. Completed in 1918, it is composed of a Romanesque structure with Byzantine decoration. Taking up a full block between 50th and 51st Street on Park Avenue, it is a Manhattan rarity, a freestanding building in a dense corridor of corporate towers. The third church building in St. Bart's history, it is a great sacred and civic space.
With the original Waldorf Astoria Hotel next door and the United Nations nearby, St. Bart's is often a world crossroads. Our outdoor terrace is home to our restaurant, Inside Park at St. Bart's, which true to its name, also serves inside during the cooler months.
St. Bart's is renowned for fine music, religious and interfaith education for all ages, and for its daily food and shelter for New York's needy -- just steps from many of America's most powerful corporate headquarters.
More than the landmark building and location, the essence of St. Bart's is its community of members, friends and visitors—a community that lives the Gospel of God's radical welcome to everyone, that embodies the teaching of Jesus.
Within St. Bart's there are many smaller fellowship groups for those looking to find community within its larger portals. The adjoining Community House is home to the highly regarded Community Preschool, meeting spaces for 12-step groups, and a full-fledged athletic facility (pool, gym, karate studio, etc.).
St. Bart's is full of surprises but stands on solid ground - one that is unafraid of change or questions. By chance I found this website by simply typing in the name StBarts.org. Visit http://www.stbarts.org for more information.
---
8. ADVERTISEMENT:
Save Now, Travel Later
---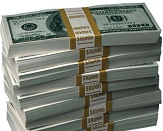 When you book with AirStMaarten via www.AirSXM.com, you now have the option of making use of our Save Now, Travel Later option. Email sales@airsxm.com for more information.

If you're planning to visit St. Barths next winter, now is a good time to make use of our Save Now, Travel Later programme. We expect a busy 2013-2014 winter season for St. Barths. So it makes sense to book now with AirSXM.com and lock in your St. Barths travel plans early and save money in the process.
So email us now via sales@airsxm.com for more information about our Save Now, Travel Later option to learn how you can get significant cash savings if you save now and travel later.
---
9. CUSTOMER SERVICE:
How To Book With AirStMaarten
---
Booking Procedure & Reservation Information
Submit a reservation request online at www.airsxm.com. Once we receive your request, we will send you a Reservation Offer for your consideration. Once you accept our proposal, we will require payment. You can use our credit card form to send us your credit card information. We accept all major credit cards such as Visa, MasterCard, Discover and American Express. You can also pay by bank transfer, check, cash or Paypal. Once payment is received, we will book the commercial flight or private charter and send you a Reservation Confirmation.
If you have requested additional services such as VIP Transfer Services, we will send you a Final Confirmation containing all details of your travel itinerary and services booked. And that's how you book with AirStMaarten.
Other Customer Service Resources:
Our Shared Charters concept explained in full detail
VIP Transfer Services through Princess Juliana Int'l Airport
Island Concierge Services on St. Maarten and St. Barths
Read what our satisfied clients are saying about our service
Ticket Insurance
We also accept payments via Paypal
St. Maarten Villa Rentals
St. Maarten Yachting and Sailing Charters
Sign up for our email newsletter service
---