The AirStMaarten Newsletter is professional with a personal touch, informative and to the point with news, opinions, background information, articles and promotions.
If you wish to subscribe to our mailinglist, click here or send an email to mailinglist@airsxm.com. We never share our emailaddresslist with others. We appreciate your trust and respect your privacy.
---
In this July 2013 issue:
---
1. INTRO: The Need for a Caribbean-wide Charter Operator
2. SPECIALS: Share A Charter To St. Barths... and Get a FREE CAR
3. ARTICLE: My Bold Plan To Expand AirStMaarten
4. SPONSOR MESSAGE: Support Our Work And Book Online At CheapoAir
5. NEWS ITEM: Winair Posts Modest Profit In 2012
6. TRAVEL TIP: Ship Your Luggage Ahead To St. Barths
7. AGENDA: St. Barth Summer Camps 2013 Schedule
8. ADVERTISEMENT: Save Now, Travel Later
9. CUSTOMER SERVICE: How To Book With AirStMaarten
---
INTRO:
The Need for a Caribbean-wide Charter Operator
---
Dear friends and clients,
In 2003 AirStMaarten was established to utilitize available commercial and charter airline capacity to airlift passengers booked through travel agencies, tour operators and hotel resorts.
Presently, here in the Caribbean availability of commercial and charter airline capacity to airlift twenty or more passengers at a time is very limited. The airline operators like LIAT, Inselair and Caribbean Airlines are hardpressed to miss any aircrafts from their scheduled service as their fleet capacity is being utilized to the fullest. Any disruption of the scheduled service leads to immediate operational issues.
With the actual limited capacity available for on-demand non-scheduled charters, AirStMaarten is forced to entertain plans to acquire its own aircrafts in the category of 30, 50 and 70 seater aircrafts. Preferably ATRs, Dash8s or Embraers.
So the first step in this acquisition process is to get an AOC. There are two ways to acquire an AOC. One, by simply applying for it and going through the whole application and approval process. Second, by acquiring an existing airline or charter company that already has an AOC. This is the initial phase of a rather ambitious plan for a small operator that has operated thus far as a virtual airline company.
In this issue, read the bold plans I have for expanding AirStMaarten.
Happy Readings!
Terrance Rey
Adformercial: Fired Travel Agent Reveals How To Get Dirt Cheap Airfare Tickets! I Was Fired By The Airlines, So This Is My Revenge! This Angry Ex-travel Agent Will Reveal The Deepest, Darkest Secrets Of The Airline Industry To Show How You Can Obtain Airline Tickets At Ridiculously Low Costs! Click here!
---
2. SPECIALS:
Share A Charter To St. Barths... and Get a FREE CAR
---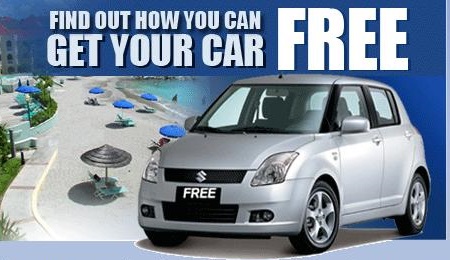 Not only can you share a charter to St. Barths from St. Maarten, but you can also get a FREE CAR as well. Email us via sales@airsxm.com on how you can get a free car when you book a shared charter with AirStMaarten to St. Barths. For more information about our Shared Charters and to see the constantly updated Shared Charters schedule online, visit http://www.SharedCharters.com.
---
3. ARTICLE:
My Bold Plan To Expand AirStMaarten
---
My Bold Plan To Expand AirStMaarten
by Terrance Rey
Last year, I acquired a travel agency here on St. Maarten called Let's Travel. Last month, I opened a second travel agency and I am looking to acquire a third travel agency this year.
In my quest to utilize travel agencies as feeders for my charter business, I have decided on a bold plan to acquire a chain of travel agencies throughout the Caribbean. In Jamaica alone, there are two large travel agencies chains I know that are for sale. There is another in Barbados, if the price is right. Throughout the rest of the Caribbean there are a number of travel agencies whose owners have reached retirement age but have no one lined up to take over and carry on their business.
With an aggressive acquisition strategy my company can build a travel agency network worth over a $100 million dollars generating over a billion dollars in sales revenues in a market of over 40 million potential customers. We can set up a good structured online bookingsite powered by this travel agency network. A comprehensive bookingportal for the Caribbean is very much needed. The Caribbean travel market is presently very fragmented. With the large volume of bookings the travel agency network can generate and the bookingpower of the website, my company will be in a strong position to negotiate significant commissions from the existing airlines, partner with international airlines and link up with worldwide consolidators to get access to their international fares.
With a dominant controlling position in the Caribbean travel market, the step to acquiring an airline operator or charter operation is a short one. I have an option to buy an existing charter company. I will most likely exercise this option next year. But it is the perfect platform to launch a Caribbean-wide charter jet operation servicing well-paying routes within the Caribbean, to and from the Caribbean.
Such a bold and brave plan will take at least $100 million dollars to acquire and build this network of travel agencies and another couple of hundred million dollars to implement a charter operation under the brand name AirStMaarten with a bookingportal as the heart and nerve center of this Caribbean-wide charter operation.
One can only dream...
Terrance Rey, is the founder and owner of AirStMaarten and is also the owner and CEO of Let's Travel, Let's Cruise and management company, Anykey Services, Inc..
Afterword
On June 10th, 2013, the Startup Stock Exchange (SSX) opened its marketplace for startup investing and funding. On SSX, investors of any level can buy shares of vetted startup companies, and shares are traded freely — investors can buy or sell anytime and control their own account. For startups and small businesses, SSX is a compelling way to raise funds.

SSX operates via the Dutch Caribbean Securities Exchange (DCSX) in Curaçao. The DCSX is an international exchange for the listing and trading of domestic and international securities, similar to the NYSE or London Exchange. Curaçao is a constituent of the Kingdom of the Netherlands and abides to Dutch and European laws.

SSX has received private funding from US and European investors including Greg Kidd, a first round angel investor in both Twitter and Square.

For more info read http://ventureburn.com/2013/06/startup-stock-exchange-global-market-for-startup-investing-set-to-launch/
---
4. SPONSOR MESSAGE:
Support Our Work And Book Online At CheapoAir
---
---
5. NEWS ITEM:
Winair Posts Modest Profit In 2012
---
Simpson Bay, ST. MAARTEN -- WINAIR has posted a modest operational profit in 2012.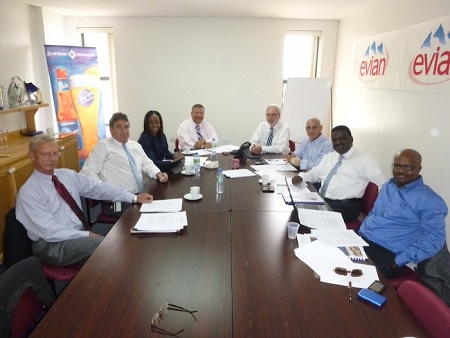 In Photo From left to right: Gerrit Draai-Supervisory Board Member, Michael Cleaver-Managing Director/President, Melinda Hoeve-Minutes Recorder, Georges Greaux Jr.-Chairman Supervisory Board, Hans de Jong-Netherlands Shareholder Representative, Michael Ferrier-St.Maarten Shareholder Representative, Roberto Gibbs-Managing Director/VicePresident, Robert Budike-Supervisory Board Member.
This is quite a turn-around from the period before October 2010 when the airline booked accumulated operational losses of USD 16.8 million and accumulated a sizable debt resulting in a USD 9.2 million negative equity position.

Since the company was taken over in October of 2010 from the now defunct Netherlands Antilles by Country Sint Maarten (92.05%) and the Netherlands o.b.o. Saba and Statia (7.95%), the present management board worked diligently in streamlining the operations and implementing cost-cutting measures, while taking advantage of new opportunities.

"The airline is in a much better position today than where it was when we came on board" says Greaux Jr., Chairman of the Supervisory Board and son of the principal founder of the local National Airline.

He hurries to add, that while operationally the airline has made a major turn-around, the debt burden and negative equity position continues to weigh heavily on the company.

The Chairman has concluded the meeting by congratulating the Executive Management team, his fellow Supervisory Board members, the shareholders, and especially the employees for having done a tremendous job in turning the company around.

Observations were made about the company as a whole showing renewed energy and pride by all employees that has created such a positive image in our regional aviation world that people are not only wanting to work for the company, but many are also wanting to do business with it again.
Some highlights in 2012 were:
National Flag Carrier status obtained in March signed by the Minister of Transportation.
Reinstated Passenger Self Handling in October with a hired staff of 27 on a budget neutral basis.
Reinstated Ground Handling Services to 3rd parties with additional or upgraded equipment plus additional 6 staff hired.
Inserted a stop in St.Kitts on the St.Maarten-Nevis daily flight that has had positive effect on load factors.
Forged closer ties and better communications with all stakeholders.
Timely and effective aircraft leasing and maintenance planning.
Met the requirements to renew the Air Operator's Certificate (AOC).
Source: SXMIslandTime.com
---
6. TRAVEL TIP:
Ship Your Luggage Ahead To St. Barths
---
This month's travel tip features shipping your luggage ahead to St. Barths, making it possible for you to travel light yet still have all your belongings in St. Barths when you arrive. You can use DHL, Fedex, Luggage Concierge, Luggage Free and even the parcel post service of the US Postal Service.
---
7. AGENDA:
St. Barth Summer Camps 2013 Schedule
---
Summer @ St. Bart's offers something for everyone ages 3 to 13. Swim every day in their full-sized pool with certified lifeguards and swim instructors. Tennis, soccer, baseball, hockey, volleyball and track and field played throughout the summer in their 2600 sq. ft. gym or at the Roosevelt Island sports fields. Dance and movement, art and science, Island Sports and Adventure Camp also available. Come for one week or for all! Visit http://www.stbarts.org/summer-camp for more information and enrollment options.
---
8. ADVERTISEMENT:
Save Now, Travel Later
---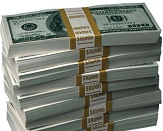 When you book with AirStMaarten via www.AirSXM.com, you now have the option of making use of our Save Now, Travel Later option. Email sales@airsxm.com for more information.

If you're planning to visit St. Barths next winter, now is a good time to make use of our Save Now, Travel Later programme. We expect a busy 2013-2014 winter season for St. Barths. So it makes sense to book now with AirSXM.com and lock in your St. Barths travel plans early and save money in the process.
So email us now via sales@airsxm.com for more information about our Save Now, Travel Later option to learn how you can get significant cash savings if you save now and travel later.
---
9. CUSTOMER SERVICE:
How To Book With AirStMaarten
---
Booking Procedure & Reservation Information
Submit a reservation request online at www.airsxm.com. Once we receive your request, we will send you a Reservation Offer for your consideration. Once you accept our proposal, we will require payment. You can use our credit card form to send us your credit card information. We accept all major credit cards such as Visa, MasterCard, Discover and American Express. You can also pay by bank transfer, check, cash or Paypal. Once payment is received, we will book the commercial flight or private charter and send you a Reservation Confirmation.
If you have requested additional services such as VIP Transfer Services, we will send you a Final Confirmation containing all details of your travel itinerary and services booked. And that's how you book with AirStMaarten.
Other Customer Service Resources:
Our Shared Charters concept explained in full detail
VIP Transfer Services through Princess Juliana Int'l Airport
Island Concierge Services on St. Maarten and St. Barths
Read what our satisfied clients are saying about our service
Ticket Insurance
We also accept payments via Paypal
St. Maarten Villa Rentals
St. Maarten Yachting and Sailing Charters
Sign up for our email newsletter service
---