The AirStMaarten Newsletter is professional with a personal touch, informative and to the point with news, opinions, background information, articles and promotions.
If you wish to subscribe to our mailinglist, click here or send an email to mailinglist@airsxm.com. We never share our emailaddresslist with others.
We appreciate your trust and respect your privacy.
---
In this January 2014 issue:
---
1. INTRO: A Happy New Year AirSXM Wish For 2014
2. PROMO: StMaartenFlowers: FLORIST WANTED
3. ARTICLE: AirSXM VIP Services Webpage & Bookingform
4. SPONSOR MESSAGE: Book Cheap Tickets Online At CheapoAir
5. NEWS ITEM: Jet Fuel Rationing At Airport Again
6. TRAVEL TIP: Find Out How To Travel With Your Favorite Newspapers
7. AGENDA: Coming Soon! Booking Tool For VIP Services
8. ADVERTISEMENT: Save Now, Travel Later
9. CUSTOMER SERVICE: How To Book With AirStMaarten
---
INTRO:
A Happy New Year AirSXM Wish For 2014
---
Dear friends and clients,
Hope you have a year that is happy, cheerful, joyful, energetic, prosperous, bright, glowing, perfect and filled with all the joys of the world that can be imagined…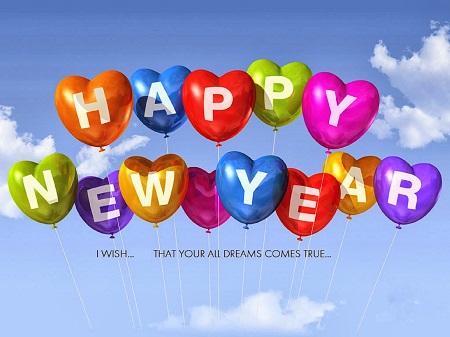 In this month's issue we are featuring our AirStMaarten VIP Services and announcing our plans for the launch of an AirStMaarten VIP Services Bookingtool.
Happy Readings!
Terrance Rey
Adformercial: StMaartenTours.info offers you the opportunity to book your island tours in advance to your arrival on St. Maarten, whether for the day by cruise ship, or during your vacation stay on the island. We have a wide range of island tours to choose from, including air tours, city tours, beach tours, mountain tours, historical tours, shopping tours, restaurant & bar tours, all day tours, jeep safari tours and our various popular water sports activities. Visit St. Maarten Tours, Trips, Transfers, Excursions and Taxi Services! Click here!
---
2. PROMO:
StMaartenFlowers: FLORIST WANTED
---
StMaartenFlowers.com is looking for an experienced FLORIST.

StMaartenFlowers.com has been in business since 2009 and has a proven business model that works: Clients order online, we deliver offline.

StMaartenFlowers.com has a strong and solid brandname with many repeat customers.

With an experienced in-house FLORIST StMaartenFlowers.com is looking to expand operations.
Contact us today if you think you are the FLORIST we are looking for.

STMAARTENFLOWERS.COM
P.O. Box 5245, Philipsburg, St. Maarten
Tel. +1 (721) 581-9740, Cell: +1 (721) 527-7966, Fax: 1-866-503 0347
Email: florist@stmaartenflowers.com
---
3. ARTICLE:
AirSXM VIP Services Webpage & Bookingform
---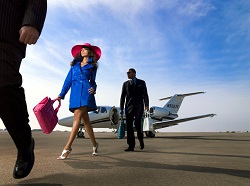 Last month, we offered readers the following travel tip: "Book our VIP Services for Hassle-Free Transits". If you are a regular traveler to St. Barths, Anguilla, Antigua or San Juan, Puerto Rico, and you fly multiple times per year to these islands from St. Maarten or St. Barths, whether on business or leisure, then you can book our VIP Meet, Greet, Escort and Luggage Transfer Services for hassle-free transits.
AirStMaarten offers two types of VIP Services to its discerning clients who want a hassle-free transit through the Princess Juliana International SXM Airport (PJIA), with no standing in line; with access to the comfort of a VIP or Business Class lounge; expedited immigration service, customs and security screening clearance; fast luggage retrieval and porter assistance; and smooth transfers to their outbound flights or escort to their waiting ground transportation vehicles to take them in style to their accommodations on the island.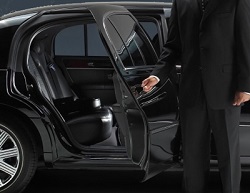 To facilitate this process, we are now in the middle of developing a VIP Services Booking Tool that will not only make it easier for clients, the end-users, to book our VIP Services, but also allow external agents, concierge agents and other service providers to book our VIP Services for their customers.
In the meantime, visit
http://www.airsxm.com/vipservices
for more information about our Regular and VIP Premium Services.
---
4. SPONSOR MESSAGE:
Book Cheap Tickets Online At CheapoAir
---
---
5. NEWS ITEM:
Jet Fuel Rationing At Airport Again
---
PHILIPSBURG--Jet fuel rationing has been imposed at Princess Juliana International Airport SXM once again, exactly a year after fuel rationing disrupted airlift and assurances were given that certain measures would be taken to prevent what now seems to be an annual occurrence.
According to well-placed sources who contacted The Daily Herald, major airline officials are said to be "extremely upset" over fuel rationing imposed again at the height of the busy aviation and tourism season.
The rationing this time around has to do with a shortage of jet fuel at GB Petroleum, formerly Chevron, the company that provides fuel for the majority of airlines operating at SXM. Airlines were notified via e-mail that rationing would be in place until January 8.
The fuel ship arrives here on January 7. A fuel sample then has to be flown to Antigua for testing and verification. It can be used only after successfully passing through this process. If the fuel is not cleared, rationing will be imposed for a longer period.
The reasons behind the rationing could not be ascertained by press time, as communication to GB Petroleum and airport officials went unanswered. However, this newspaper understands two issues are in play: the scheduling of the fuel ships and/or the island's fuel-holding capacity.
All major airlines will feel the pinch, considering they all refuel here. An airline such as Air France more than likely would have to make a stop in Guadeloupe for fuel, completely disrupting scheduling at increased cost.
Under rationing, priority is given to the large commercial airlines, leaving smaller operations such as Winair to seek fuel elsewhere. In this case it is understood that two of Winair's alternate fuel destinations, Nevis and Tortola, also are rationing jet fuel currently. The private aircraft parked at the airport might also encounter problems, as priority is given to commercial aircraft.
When rationing was imposed for the entire month of January 2012, airport officials explained that they would put in place a service level agreement that included performance standards for all of the airport's suppliers, including those that provide aviation fuel. While the airport is still looking at moving its fuel farm off property to increase its fuel-holding capacity, it is not known whether a service level agreement actually was adopted and, if so, what it entails.
SOL has constructed an additional storage tank that doubled its storage capacity to a combined 25,000 barrels. SOL is not experiencing a jet fuel shortage as GB Petroleum is and can service its airline customers fully.
To maintain some semblance of service to its customers, GB Petroleum most likely will request fuel from SOL. SOL in turn is expected to sell GB the fuel with a clear indication that GB's customers will have to start rationing so that SOL can maintain the same level of service to its own customers.
The general aviation (GA) sector is hit the most by fuel shortages, as it is easier to manage commercial carriers because their schedules and requirements are fixed, whereas this is not the case with GA, as GA practitioners often broker for their fuel purchases. In addition, unlike commercial flights, fuel companies do not have a clear picture of the fuel requirements for GA, as that sector operates and requires fuel on an "as needed" basis.
What sort of fuel restrictions have been put in place now that rationing has been imposed also is not known. In 2012 commercial aviation received 50 per cent fuel and then 75 per cent after some time. The fuel rationing for GA went on for longer.
Published Thursday, January 2nd, 2014 on
TheDailyHerald.com
The Daily Herald's
Editorial
on this issue: "
Nothing Less
"
Today's story of fuel rationing at Princess Juliana International Airport SXM is beginning to sound like broken record. It appears these problems repeat themselves at every turn of the year despite various steps taken to improve the situation, and in 2012 they even persisted up to and into the month of March.

One of the providers took measures to increase its storage capacity at the intake facility in Cay Bay, while the fuel farm at the airport was relocated and expanded. Nevertheless it happened again, this time with the other provider.

It's obvious that what has become a recurring nightmare does not bode well for the island's image as major tourism destination and aviation hub. It's logical that preference is given to the large commercial carriers that bring in most passengers under the circumstances, but that is at the cost of smaller airlines and private planes.

The latter are considered important high-end business for SXM, but also for the local marine sector because the owners of yachts moored here often come in on these jets. While there are plans to create better facilities for the general aviation (GA) traffic, that would seem to make little sense if there's a frequent issue with obtaining sufficient fuel.

Although there have been many discussions about this matter between the involved parties in the recent past, apparently that was not enough and more urgent talks are required. The providers once and for all need to comply with everything to which they have committed in the sense of providing service at the airport, and need to do whatever it takes to make sure of that.

Especially as visitors provide the livelihood of practically the entire population, anything less is simply unacceptable.

Source:
TheDailyHerald
---
6. TRAVEL TIP:
Find Out How To Travel With Your Favorite Newspapers
---
When you are transitting through St. Maarten and you want to get your favorite newspaper, let us know via
www.stmaartennews.info
and we will print it on demand for you and deliver it to you at the SXM Airport. Take our online survey at
http://www.stmaartennews.net/survey.html
and tell which is your favorite newspaper.
Adformercial: Fired Travel Agent Reveals How To Get Dirt Cheap Airfare Tickets! I Was Fired By The Airlines, So This Is My Revenge! This Angry Ex-travel Agent Will Reveal The Deepest, Darkest Secrets Of The Airline Industry To Show How You Can Obtain Airline Tickets At Ridiculously Low Costs! Click here!

---
7. AGENDA:
Coming Soon! Booking Tool For VIP Services
---
We are presently developing a VIP Services Booking Tool for our end-user clients and travel agents, concierge desks and other service providers in the travel and aviation industry. This will be launched online at http://www.airsxm.com/vipservices.

---
8. ADVERTISEMENT:
Save Now, Travel Later
---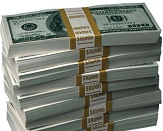 When you book with AirStMaarten via www.AirSXM.com, you now have the option of making use of our Save Now, Travel Later option. Email sales@airsxm.com for more information.

If you're planning to visit St. Barths next winter, now is a good time to make use of our Save Now, Travel Later programme. We expect a busy 2013-2014 winter season for St. Barths. So it makes sense to book now with AirSXM.com and lock in your St. Barths travel plans early and save money in the process.
So email us now via sales@airsxm.com for more information about our Save Now, Travel Later option to learn how you can get significant cash savings if you save now and travel later.
---
9. CUSTOMER SERVICE:
How To Book With AirStMaarten
---
Booking Procedure & Reservation Information
Submit a reservation request online at www.airsxm.com. Once we receive your request, we will send you a Reservation Offer for your consideration. Once you accept our proposal, we will require payment. You can use our credit card form to send us your credit card information. We accept all major credit cards such as Visa, MasterCard, Discover and American Express. You can also pay by bank transfer, check, cash or Paypal. Once payment is received, we will book the commercial flight or private charter and send you a Reservation Confirmation.
If you have requested additional services such as VIP Transfer Services, we will send you a Final Confirmation containing all details of your travel itinerary and services booked. And that's how you book with AirStMaarten.
Other Customer Service Resources:
Our Shared Charters concept explained in full detail
VIP Transfer Services through Princess Juliana Int'l Airport
Island Concierge Services on St. Maarten and St. Barths
Read what our satisfied clients are saying about our service
Ticket Insurance
We also accept payments via Paypal
St. Maarten Villa Rentals
St. Maarten Yachting and Sailing Charters
Sign up for our email newsletter service
---