The AirStMaarten Newsletter is professional with a personal touch, informative and to the point with news, opinions, background information, articles and promotions.
If you wish to subscribe to our mailinglist, click here or send an email to mailinglist@airsxm.com. We never share our emailaddresslist with others. We appreciate your trust and respect your privacy.
---
In this January 2013 issue:
---
1. INTRO: A Unique and Exclusive Interview With Terrance Rey
2. SPECIALS: Share A Charter To St. Barths For $300 Per Seat
3. ARTICLE: How To Travel To St. Barths Like A Star
4. SPONSOR MESSAGE: CheapoAir
5. NEWS ITEM: How St. Barths Makes Exclusivity Work
6. TRAVEL TIP: How To Buy Travel With Interest Free Credit
7. AGENDA: AirStMaarten VIP Services Desk At PJIA Airport In SXM In 2013
8. ADVERTISEMENT: Get 6 Months Financing For Your Travel To St. Barths
9. CUSTOMER SERVICE: How To Book With AirStMaarten
---
INTRO:
A Unique and Exclusive Interview With Terrance Rey
---
Dear friends and clients,
I would like to ring in the new year by publishing a unique and exclusive interview with me, Terrance Rey, done by master interviewer, Michael Senoff.
Michael Senoff is an experienced internet marketer and interview show host and a popular professional interviewer. Michael has taught 100% online around the country and around the world to more than 50,000 students, including me. His websites Hard To Find Seminars and Executive Audio Institute are listed in the top 1% most visited websites in the world. Michael Senoff has also worked as a coach and advisor to other famous marketing consultants.
I have had a number of advisors and mentors throughout my business career, but none as prolific and effective as Michael Senoff. He has been instrumental in helping me in my career as an internet marketeer and marketing consultant. When I agreed to let Michael interview me about my successful internet business and virtual airline concept called AirStMaarten, I had no idea the end-result would be this great. Thanks to a simple but effective trick Michael used on me, I was able to talk freely about my AirStMaarten business and how I manage to get my clients to St. Barths easily, without any stress and without any hassle.
The result is a great interview - even if I say so myself - all thanks to Michael's skills and talent as a master interviewer. You can listen to this interview online at www.howtogettostbarths.com.
Happy Listenings!
Terrance Rey
Adformercial: Fired Travel Agent Reveals How To Get Dirt Cheap Airfare Tickets! I Was Fired By The Airlines, So This Is My Revenge! This Angry Ex-travel Agent Will Reveal The Deepest, Darkest Secrets Of The Airline Industry To Show How You Can Obtain Airline Tickets At Ridiculously Low Costs! Click here!
---
2. SPECIALS:
Share A Charter To St. Barths For $300 Per Seat
---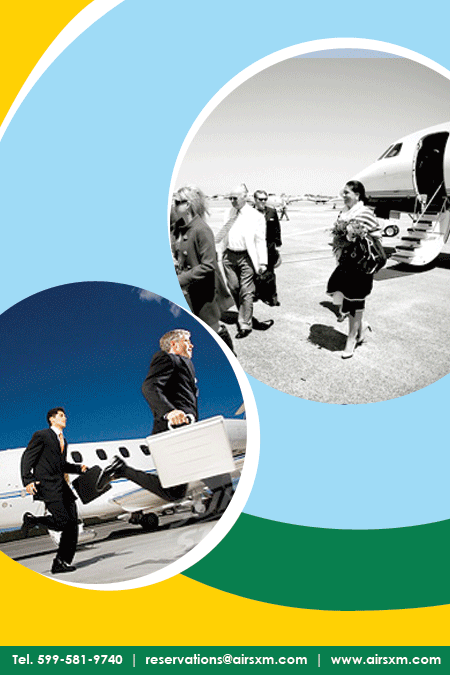 For more information about our Shared Charters and to see the constantly updated Shared Charters schedule online, visit http://www.SharedCharters.com.
---
3. ARTICLE:
How To Travel To St. Barths Like A Star
---
This newsletter features the unique and exclusive interview made by Michael Senoff with me, Terrance Rey. Listen to this interview and learn how to travel to St. Barths like a star. You will learn how to get all the amenities of a private charter into St. Barths without incurring the high costs involved.
If you've ever flown into St. Barth before, you know the hassle it can be to get there. Standing in line at the airport, schlepping all your luggage behind you while you make your way through Customs only to find you've been bumped off your flight and you'll have to wait… again.
Meanwhile, the people who can afford the high price of a chartered flight have an agent to take their luggage and passports through Immigration while they drink leisurely in a lounge and wait for an air-conditioned vehicle to take them straight to their plane.
By chartering these planes ahead of time, I'm able to give you all the amenities of the hassle-free, VIP charter service, without the price tag of having to charter the whole plane yourself. You only pay for the seat you occupy.
And in this interview I did with Michael Senoff from HardToFindSeminars.com, I explain how I've built years of trust with the main operators into St. Barths in order to get the kind of quality service that makes sure everything goes smoothly, every time.
In the interview, I also explain…
The always-discreet way I manage clients who want to keep a low profile, along with a quick list of celebrities who have used my service.

Why St. Barths closes its airport at sunset – and what your only option will be if you need to get there after that.

The different seasons of St. Barths – when the jet-set crowd goes to be seen, when you can expect to find "off-season" prices, etc.

What you can expect to pay for chartering your own flight versus my shared charter service and exactly what you can expect to get.

All about the financial risk I'm willing to take to charter planes before I get paid that sets me apart from the rest.
Most companies in the Caribbean don't even pick up their phones. I always do. I've built my reputation on being the most reliable way to get into and out of St. Barths from St. Maarten. So if you're a personal assistant, VIP concierge service, or just someone who wants to go to St. Barth in style and without stress, contact me. I'll make sure your trip goes smoothly. I never say, "Sorry. I'm full," even if it's last minute. I always say: "Let's see what your options are."
Click on the following link to listen to my interview: http://www.howtogettostbarths.com.
---
4. SPONSOR MESSAGE:
CheapoAir
---
---
5. NEWS ITEM:
How St. Barths Makes Exclusivity Work
---
ST. BARTHS MAKES EXCLUSIVITY WORK
ST BARTS – Johanna Jainchill, Travel Weekly's destinations editor, was in St. Barts, exploring the island and staying in two hotels and one villa. Since this island is so close to our shores, we thought it interesting to share her experience with our readers. The concept of exclusivity versus mass tourism is food for thought for St. Maarten.
St. Barts carries a certain mystique, and a reputation, for being the most exclusive and upscale island in the Caribbean.

That description is fair, and for the most part, the prices match it. Even the rare budget hotel in the low season will run about $200 per night, while the fanciest properties' entry-level room starts above $600.

During peak Christmas and New Year's dates, those rates can more than triple. But that is also the season when celebrities and millionaires show up on their yachts and private jets. And St. Barts is open for business year-round.

So what exactly do people pay for here?

First of all, being a French island, the prices here are always in euros. For Americans, who make up the majority of travelers to St. Barts, this means that everything costs a lot more than it would in dollars.

While a $14 cocktail won't give sticker shock to the average New Yorker, that's $18 in euros. (Most places accept dollars so you won't always incur a conversion fee).

But travelers are really paying for exclusivity. St Barts does a good job of limiting the number of tourists, and even people, on the island, with strict development limits. There are no high-rise hotels, no casinos, and St. Barts' tiny airport only accommodates prop planes.

This allows for some of the Caribbean's most pristine beaches, fronting clear, turquoise waters.

Scooters, Mini Cooper convertibles and Jeeps are the car rentals of choice, and visitors love exploring as many beaches on the island as they can. There seems to always be parking available, for free, and aside from the beaches closest to town, they are never crowded.

Then there's the food. St Barts is an epicurean destination. Eating well is part of the experience here — one you will pay for, usually with pleasure.

French culture pervades much of the cooking, but some of the finest establishments are a fusion of Creole and French cuisines. And fresh seafood is always the centerpiece of any menu, with local catches of mahi-mahi, wahoo, shrimp and langouste on most menus.

If you enjoy the kind of travel where you won't find Starbucks, McDonald's and Kentucky Fried Chicken locations, St. Barts is for you. Fast food here consists of a creperie or getting a baguette sandwich at a boulangerie.

And it is possible to eat on a budget — the markets here have fine selections of French cheese and charcuterie, making a picnic at the beach with a baguette, cheese and a bottle of French wine a wonderful experience. In fact, French wines are one of the few bargains on the island, and there is impressive variety.

Finally, St. Barts is safe. After years of traveling around the Caribbean and living in New York, I was surprised to learn that people here leave their car windows open with iPads exposed on the seats. Nobody seems to worry about leaving belongings on the beach while swimming or taking a long stroll.

And while I don't know if it's by design or culture, but there is never anyone approaching tourists to sell trinkets or tours.

This all adds up to a unique and beautiful Caribbean destination, one that will not be enjoyed by all, which is exactly how both the locals and frequent visitors want it to stay.
Source: TODAY newspaper
---
6. TRAVEL TIP:
How To Buy Travel With Interest Free Credit
---
When you book with AirStMaarten via
www.AirSXM.com
, you now have the option of paying via Paypal using the "
Bill Me Later
" option. If you qualify, you can choose to pay in full within six (6) months interest-free, with no money down, easily!
Submit a reservation request online at www.airsxm.com and ask to be invoiced via Paypal.com. We will then send you an invoice via Paypal and you can choose to pay using Bill Me Later. If you qualify, you will get to pay for your travel to St. Barths with payment terms. If you pay in full within six months, it will be interest-free. Click on the banner below for more information about this new service.
By the way..... here is a non-financial Travel Tip...
Want to avoid schlepping your luggage everywhere along with you?
Send your luggage ahead with Fedex.
---
7. AGENDA:
AirStMaarten VIP Services Desk At PJIA Airport In SXM In 2013
---
In 2013 we have an agenda...... and that is to establish a permanent AirStMaarten VIP Services Desk at the Princess Juliana International Airport in St. Maarten.
AirStMaarten wishes to have a presence at the Princess Juliana International Airport in the form of an assigned desk in the Transit Hall where we can provide VIP Airport Meet & Greet Services to our AirStMaarten VIP Passengers and High Nett Worth (HNW) Clients.
It is essential to our professional service provision, and to maintain a high quality level of service that our discerning clients have come to expect from us over the years, that a Station Manager and or a Supervisor from AirStMaarten be on hand to manage and supervise the meet, greet, escort, bagage transfer and clearance of the AirStMaarten passengers, VIP customers and HNW clients at the PJIA Airport on a permanent basis.
For this opportunity, AirStMaarten is willing to develop and provide a high level of VIP Passenger Services befitting the image of the PJIA Airport and offer these services as a premium package at the PJIA airport with a professional team of VIP Services Agents, Concierge Desk Clerks and Chauffeurs with Luxury Vehicles.
So look forward to us establishing this presence at the PJIA Airport in 2013.
---
8. ADVERTISEMENT:
Get 6 Months Financing For Your Travel To St. Barths
---
---
9. CUSTOMER SERVICE:
How To Book With AirStMaarten
---
Booking Procedure & Reservation Information
Submit a reservation request online at www.airsxm.com. Once we receive your request, we will send you a Reservation Offer for your consideration. Once you accept our proposal, we will require payment. You can use our credit card form to send us your credit card information. We accept all major credit cards such as Visa, MasterCard, Discover and American Express. You can also pay by bank transfer, check, cash or Paypal. Once payment is received, we will book the commercial flight or private charter and send you a Reservation Confirmation.
If you have requested additional services such as VIP Transfer Services, we will send you a Final Confirmation containing all details of your travel itinerary and services booked. And that's how you book with AirStMaarten.
Other Customer Service Resources:
Our Shared Charters concept explained in full detail
VIP Transfer Services through Princess Juliana Int'l Airport
Island Concierge Services on St. Maarten and St. Barths
Read what our satisfied clients are saying about our service
Ticket Insurance
We also accept payments via Paypal
St. Maarten Villa Rentals
St. Maarten Yachting and Sailing Charters
Sign up for our email newsletter service
---