The AirStMaarten Newsletter is professional with a personal touch, informative and to the point with news, opinions, background information, articles and promotions.
If you wish to subscribe to our mailinglist, click here or send an email to mailinglist@airsxm.com. We never share our emailaddresslist with others.
We appreciate your trust and respect your privacy.
---
In this June 2014 issue:
---
1. INTRO: AirSXM's Shared Charters Sale
2. PROMO: ARE YOU A TRAVEL AGENT?
3. ARTICLE: Have You Seen Our Fleet?
4. SPONSOR MESSAGE: Book Cheap Tickets Online At CheapoAir
5. NEWS ITEM: Update On AirSXM Request To Do Scheduled Flights
6. TRAVEL TIP: Hire A Dedicated Driver For Your VIP Transfers
7. AGENDA: Coming Soon! Direct Flights To Miami
8. ADVERTISEMENT: Book Our Speedboat Charters To St. Barths
9. CUSTOMER SERVICE: How To Book With AirStMaarten
---
INTRO:
AirSXM Shared Charters Sale
---
Dear friends and clients,
Presently, we are using the summer season to test some new travel services and new destinations in the Caribbean we have not been servicing at all in the past with our shared charters programme. Destinations such as Guyana, Jamaica and Trinidad. In December we are planning to service Suriname, Haiti and Miami with a Christmas shared charter.
For the upcoming high season, we have a sale now going on on the St. Barths route. See information below....
PRIVATE CHARTERS TO ST. BARTHS NOW ON SALE

AirSXM Travel Vouchers Now On Sale For 2014/2015 Private Charters Season from St. Maarten to St. Barths with AirStMaarten|AirSXM.com (Traveling Period November 2014 to April 2015).
AirStMaarten|AirSXM.com now paying very interesting commissions to travel agents on all private charters sold during the 2014/2015 high season for reservations submitted before May 31st, 2014!!!
Aircraft types to be used: 9-seater BN Islander and 5-seater Piper Aztek.
All reservation requests submitted by September 30th, 2014, will receive a significant percentage off as a discount. This offer is only for travel agents and valued clients. Please mention promo code
AIRPC2014NL
when submitting your reservation.
In case you are reading about AirStMaarten's private charters programme for the first time, here is some background information on our shared charters.
WHAT ARE SHARED CHARTERS?

A Shared Charter is when you book a Private Charter and you Only Pay for the Seat You Occupy. Not for the whole aircraft. AirStMaarten has been successfully organizing shared charters to St. Barths since November 2006.
HOW OUR SHARED CHARTERS WORK

Travel Agents and clients book our shared charters for seamless connections and hassle-free transfers to St. Barths and surrounding islands such as Anguilla, St. Kitts, Nevis, St. Eustatius, Antigua and Tortola.
HERE IS HOW OUR SHARED CHARTERS WORK...

1) If 1 or 2 people request to share a private charter, the shared charter is scheduled.
2) Once 3 or 4 people book the shared charter, the shared charter is confirmed and you are good to go!
If the shared charter is not confirmed, passengers are booked on a regular commercial flight with complimentary VIP Services to ensure their transit is smooth and hassle-free.
Visit
www.sharedcharters.com
for more information, scheduling and availabilities.
In this month's issue you will read why you will want to subscribe to our newsletter service to stay updated on developments going on at AirSXM | AirStMaarten.
Happy Readings!
Terrance Rey
Adformercial: StMaartenTours.info offers you the opportunity to book your island tours in advance to your arrival on St. Maarten, whether for the day by cruise ship, or during your vacation stay on the island. We have a wide range of island tours to choose from, including air tours, city tours, beach tours, mountain tours, historical tours, shopping tours, restaurant & bar tours, all day tours, jeep safari tours and our various popular water sports activities. Visit St. Maarten Tours, Trips, Transfers, Excursions and Taxi Services! Click here!
---
2. PROMO:
ARE YOU A TRAVEL AGENT?

---
IF YOU ARE A TRAVEL AGENT...

Email our Sales Department at AirSXM.com for information our attractive pre-season travel agency discounts for private and shared charters and VIP services to St. Barths. We are offering significant agency discounts on charters booked for travel during the 2014-2015 winter season. Contact our Sales Department for more information on our agency discount rates.

AIRSTMAARTEN
P.O. Box 5245, Philipsburg, St. Maarten
Tel. +1 (721) 581-9740, Cell: +1 (721) 527-7966, Fax: 1-866-503 0347
Email: sales@airsxm.com
---
3. ARTICLE:
Have You Seen Our Fleet?
---
If you have not yet seen the aircrafts we have access to for your private charters and shared charters programme, visit the following Fleet page on our AirSXM.eu website at
https://www.airsxm.eu/page.php?page=47
.
---
4. SPONSOR MESSAGE:
Book Cheap Tickets Online At CheapoAir
---
---
5. NEWS ITEM:
Update On AirSXM Request To Do Scheduled Flights
---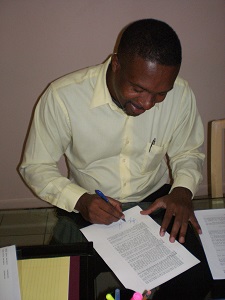 PHILIPSBURG--CEO of AirStMaarten, Terrance Rey, recently revealed that last year October 2013 he had quietly submitted a request to the Ministry of Transportation on St. Maarten in order to obtain a new business license to do scheduled flights.
As President of the Board and Managing Director of the company, Rey, had had several meetings with authorities at the Department of Civil Aviation in St. Maarten before a positive advice was rendered by the department.
UPDATE: The Minister of Transportation has signed off on the business license request. Once the documents are received, the process to achieve flight certification will be initiated by the company's management in order to obtain an Air Operator's Certificate (AOC).

Stay informed on developments at AirSXM, Inc., by subscribing to our mailinglist, click here or send an email to mailinglist@airsxm.com. We will never share our emailaddresslist with others. We appreciate your trust and respect your privacy.
---
6. TRAVEL TIP:
Hire A Dedicated Driver For Your VIP Transfers
---
If you agree that it is hip to travel like a VIP, then we at AirSXM have some interesting options available to make your VIP travel as hip as possible. From Premium VIP Meet & Greet to Exclusive Luxury Vehicles for your ground transportation needs.

We specialize in providing exclusive and personalized VIP transportation services on St. Maarten, offering our clients enhanced airport transfer experiences to make the arrival in St. Maarten / St. Martin even more exciting!
We are thrilled to offer our service anywhere on the island, whether it's from the international airport on the Dutch side, Princess Juliana International Airport (PJIA) SXM Airport, or arriving in your private yacht; we are there to provide you transportation services in VIP style.
We also provide additional services from
dedicated drivers
, private bodyguard to custom deliveries based on your specific wishes and needs, such as Island Tours, Shopping Tours, Private Transfers, Wedding Chauffeurs and Night Tours & Excursions.
Our team is here to serve you and make sure that you experience the hippest VIP service in St. Maarten.
Adformercial: Fired Travel Agent Reveals How To Get Dirt Cheap Airfare Tickets! I Was Fired By The Airlines, So This Is My Revenge! This Angry Ex-travel Agent Will Reveal The Deepest, Darkest Secrets Of The Airline Industry To Show How You Can Obtain Airline Tickets At Ridiculously Low Costs! Click here!

---
7. AGENDA:
Coming Soon! Direct Flights To Miami
---
In conjunction with a new airline operator based in Miami, Florida, we will be offering direct flights to and from Miami starting December 2014. We will keep you updated as time passes and new developments are known. In the meantime, to gauge the market demand, you can submit a reservation request free of any obligations online at http://www.airsxm.com.

---
8. ADVERTISEMENT:
Book Our Speedboat Charters To St. Barths
---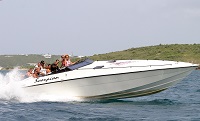 If you are afraid of flying and landing in St. Barths; if the ferry service is too slow or too bumpy for your taste; if all flights to St. Barths are full; or if the St. Barths is closed due to sunset, you can charter our speedboat service to St. Barths.
Our speedboat charters are powered by Scorpion Trips. Scorpion is more than just a boat, it's an experience. Step aboard the 37 foot offshore speed boat and enjoy one of the fastest boats in the region.

Scorpion's speed boat runs on twin 600 horse power Mercruiser engines. A total of 1,200 horse power! Scorpion's speed boats can also carry passengers in an unsurpassed level of comfort and style at regular cruising speeds which ensure comfort and speed. Scorpion has an open bar with cold drinks and a secure cabin space for any luggage etc.

So surf to
StMaartenTours.info
to book a speed boat charter to St. Barths, Anguilla and Saba.
Email us now via info@stmaartentours.info for more information about our Speedboat Charters.
---
9. CUSTOMER SERVICE:
How To Book With AirStMaarten
---
Booking Procedure & Reservation Information
Submit a reservation request online at www.airsxm.com. Once we receive your request, we will send you a Reservation Offer for your consideration. Once you accept our proposal, we will require payment. You can use our credit card form to send us your credit card information. We accept all major credit cards such as Visa, MasterCard, Discover and American Express. You can also pay by bank transfer, check, cash or Paypal. Once payment is received, we will book the commercial flight or private charter and send you a Reservation Confirmation.
If you have requested additional services such as VIP Transfer Services, we will send you a Final Confirmation containing all details of your travel itinerary and services booked. And that's how you book with AirStMaarten.
Other Customer Service Resources:
Our Shared Charters concept explained in full detail
VIP Transfer Services through Princess Juliana Int'l Airport
Island Concierge Services on St. Maarten and St. Barths
Read what our satisfied clients are saying about our service
Ticket Insurance
We also accept payments via Paypal
St. Maarten Villa Rentals
St. Maarten Yachting and Sailing Charters
Sign up for our email newsletter service
---