The AirStMaarten Newsletter is professional with a personal touch, informative and to the point with news, opinions, background information, articles and promotions.
If you wish to subscribe to our mailinglist, click here or send an email to mailinglist@airsxm.com. We never share our emailaddresslist with others.
We appreciate your trust and respect your privacy.
---
In this February 2014 issue:
---
1. INTRO: Update On New AirSXM Portal
2. PROMO: StMaartenFlowers: FLORIST WANTED
3. ARTICLE: Still Dreaming The Im....... Possible!!!
4. SPONSOR MESSAGE: Book Cheap Tickets Online At CheapoAir
5. NEWS ITEM: Airport Taxis Against New Voyager Service
6. TRAVEL TIP: Travel As Much As Possible
7. AGENDA: Coming Soon! Booking Tool For VIP Services
8. ADVERTISEMENT: Book Our Speedboat Charters To St. Barths
9. CUSTOMER SERVICE: How To Book With AirStMaarten
---
INTRO:
Update On New AirSXM Portal
---
Dear friends and clients,
Thank you for reading this month's issue of our AirStMaarten Newsletter.
I am excited to tell you about the features of the new
AirSXM.com
website front-end (portal). The past months we have been working on the AirStMaarten airline reservation system, a project that is an essential part of the evolution of the
AirSXM.com
website which would entail turning it into a portal, giving clients, travel agents and other service providers in the travel, hospitality and aviation service industry the ability to reserve or book flights and charters with and through AirStMaarten.
AirStMaarten Online Booking Engine

We have designed the new AirSXM website and portal to be very simple to understand, yet very powerful and robust in its use. From the new AirSXM website you will still be able to request reservations using the old AirSXM reservation request system, but more importantly, you will be able to choose to book our flights and charters directly online via the new
AirStMaarten Online Booking Engine
. That is a major improvement in our service delivery to our existing clients and new customers alike. The next phase to load the new airline reservation system with bookable flights.
Internally, we will be able to make reservations from our back-office and also from our future call-center. The new system also offers our handling agents the ability to make reservations from their airport counter desk. Finally, travel agents, hotel concierge desk clerks, VIP Services agents and even corporate account clients will also be able to access our reservation system via their own agent logins. Interesting to note, the new AirStMaarten online booking engine also supports multiple languages. This is the case for both the agents login and the online booking engine.
AirStMaarten Flight Schedule Tool
A new improved feature of the new website is the Flight Schedule Tool at
http://www.airsxm.com/flightschedule
. For instance, you can easily find all scheduled flights from St. Maarten (SXM) to St. Barths (SBH) in three (3) easy steps. The new
AirStMaarten Flight Schedule Tool
has been developed as a free service for our website visitors and displays flight times, carriers and flight days and offers visitors the option to book a preferred flight or request a reservation through AirStMaarten.
VIP Services Webpage & Bookingform
The new
AirStMaarten VIP Services
webpage contains information about our Regular and Premium VIP Services with a bookingform that not only makes it easier for clients - the end-users - to book our VIP Services, but also allow external agents, concierge agents and other service providers to book our VIP Services for their customers as well.
The next phase of the development of the
AirStMaarten VIP Services
webpage is to create a login for both clients and agents alike. That module will be launched soon. As you can see, the AirSXM.com website is being developed and expanded with new features in a modular fashion, making it easy for our customers and agents to get accustomed to the new services.
That's all for now. More info coming soon in a future issue. In the meantime, this month's issue highlights the alternative transportation options available to clients to get from St. Maarten to St. Barths by sea, namely by ferry or by boat charter and the impact this has on other stakeholders in this sector of our business.
Happy Readings!
Terrance Rey
Adformercial: StMaartenTours.info offers you the opportunity to book your island tours in advance to your arrival on St. Maarten, whether for the day by cruise ship, or during your vacation stay on the island. We have a wide range of island tours to choose from, including air tours, city tours, beach tours, mountain tours, historical tours, shopping tours, restaurant & bar tours, all day tours, jeep safari tours and our various popular water sports activities. Visit St. Maarten Tours, Trips, Transfers, Excursions and Taxi Services! Click here!
---
2. PROMO:
StMaartenFlowers: FLORIST WANTED
---
StMaartenFlowers.com is looking for an experienced FLORIST.

StMaartenFlowers.com has been in business since 2009 and has a proven business model that works: Clients order online, we deliver offline.

StMaartenFlowers.com has a strong and solid brandname with many repeat customers.

With an experienced in-house FLORIST StMaartenFlowers.com is looking to expand operations.
Contact us today if you think you are the FLORIST we are looking for.

STMAARTENFLOWERS.COM
P.O. Box 5245, Philipsburg, St. Maarten
Tel. +1 (721) 581-9740, Cell: +1 (721) 527-7966, Fax: 1-866-503 0347
Email: florist@stmaartenflowers.com
---
3. ARTICLE:
Dare To Dream The Im....... Possible!!!
---
---
4. SPONSOR MESSAGE:
Book Cheap Tickets Online At CheapoAir
---
---
5. NEWS ITEM:
Airport Taxis Against New Voyager Service
---
PHILIPSBURG--St. Maarten Airport Taxi Association is calling on government to intervene in what it calls the latest incident that will further cut into its members' ability to make a decent living, or face the real possibility of industrial action.
The association voiced on Wednesday its displeasure with the fact that the Voyager ferry has obtained a licence to transport passengers from Gateway Marina, located just across from Princess Juliana International Airport SXM, to St. Barths.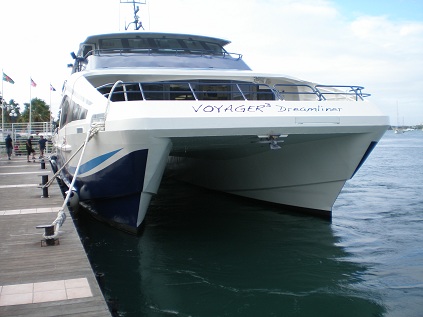 Voyager previously transported passengers from Oyster Pond to St. Barths. These passengers were transported to Oyster Pond by taxi, a valuable source of income for the taxi drivers. Voyager's management now has targeted Saturday, February 1, to commence its runs from the airport to St. Barths. The ferry conducted a successful dry run through the Simpson Bay bridge and Simpson Bay causeway on Wednesday.

Association President Jean Samuel said they had met with Voyager service Director Jean Claude Latournerie, who had informed them that the decision to change operations was strictly a business one.
According to Samuel, Latournerie explained that with the taxis transporting passengers, the ferries are not full and traffic congestion slows down service, and his concern was to provide a better service to his clients. As such, the company applied for and received a licence to operate.
Latournerie could not be reached for comment on Wednesday.
Samuel said it was not just the taxi drivers who would be affected, but also national airline Winair that undoubtedly would lose some of the passengers it transports to St. Barths daily.
Samuel said plainly that by issuing this licence, government was trying to sow chaos among the taxi drivers. He said the airport had approximately 185 taxi drivers operating. Dutch St. Maarten has approximately 500 taxi drivers in total, not counting the 200 from the French side.
"They keep issuing licences and using them as political tools, but we are suffering out here. The drivers must be able to make a decent living to feed their families. How can we do that if you keep giving licences that cut into the already-small means that we make? To give this new licence for the Voyager to operate in this manner is totally inappropriate," Samuel said.
He called on all drivers to be prepared to take action if the situation persisted. The association will hand-deliver its grievances in writing to Minister of Transportation Ted Richardson on Thursday and impress on him its resolve to have the situation that is affecting the drivers negatively reversed.
Samuel said the association also had had a meeting with airport Director Regina Labega on Tuesday. According to Samuel, Labega had indicated that she was not aware of the new service.
Another issue, Samuel said, is who will clear these passengers at Gateway Marina, as there is no Immigration presence there and visitors must be cleared in accordance to the law.
Published January 30th, 2014, on TheDailyHerald.com
For tours, transfers, trips, excursions and taxi services, visit
http://www.stmaartentours.info
.
Click here for more information about the Voyager Dreamliner
---
6. TRAVEL TIP:
Travel As Much As You Can
---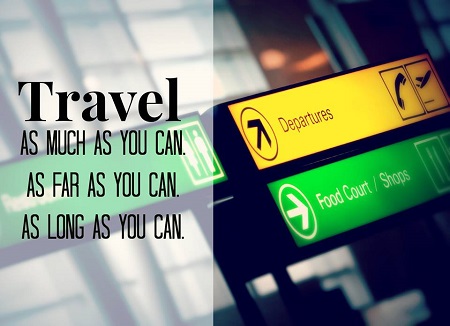 Adformercial: Fired Travel Agent Reveals How To Get Dirt Cheap Airfare Tickets! I Was Fired By The Airlines, So This Is My Revenge! This Angry Ex-travel Agent Will Reveal The Deepest, Darkest Secrets Of The Airline Industry To Show How You Can Obtain Airline Tickets At Ridiculously Low Costs! Click here!

---
7. AGENDA:
Coming Soon! Booking Tool For VIP Services
---
We are presently developing a VIP Services Booking Tool for our end-user clients and travel agents, concierge desks and other service providers in the travel and aviation industry. This will be launched online at http://www.airsxm.com/vipservices.

---
8. ADVERTISEMENT:
Book Our Speedboat Charters To St. Barths
---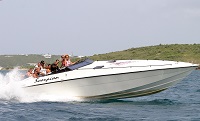 If you are afraid of flying and landing in St. Barths; if the ferry service is too slow or too bumpy for your taste; if all flights to St. Barths are full; or if the St. Barths is closed due to sunset, you can charter our speedboat service to St. Barths.
Our speedboat charters are powered by Scorpion Trips. Scorpion is more than just a boat, it's an experience. Step aboard the 37 foot offshore speed boat and enjoy one of the fastest boats in the region.

Scorpion's speed boat runs on twin 600 horse power Mercruiser engines. A total of 1,200 horse power! Scorpion's speed boats can also carry passengers in an unsurpassed level of comfort and style at regular cruising speeds which ensure comfort and speed. Scorpion has an open bar with cold drinks and a secure cabin space for any luggage etc.

So surf to
StMaartenTours.info
to book a speed boat charter to St. Barths, Anguilla and Saba.
Email us now via info@stmaartentours.info for more information about our Speedboat Charters.
---
9. CUSTOMER SERVICE:
How To Book With AirStMaarten
---
Booking Procedure & Reservation Information
Submit a reservation request online at www.airsxm.com. Once we receive your request, we will send you a Reservation Offer for your consideration. Once you accept our proposal, we will require payment. You can use our credit card form to send us your credit card information. We accept all major credit cards such as Visa, MasterCard, Discover and American Express. You can also pay by bank transfer, check, cash or Paypal. Once payment is received, we will book the commercial flight or private charter and send you a Reservation Confirmation.
If you have requested additional services such as VIP Transfer Services, we will send you a Final Confirmation containing all details of your travel itinerary and services booked. And that's how you book with AirStMaarten.
Other Customer Service Resources:
Our Shared Charters concept explained in full detail
VIP Transfer Services through Princess Juliana Int'l Airport
Island Concierge Services on St. Maarten and St. Barths
Read what our satisfied clients are saying about our service
Ticket Insurance
We also accept payments via Paypal
St. Maarten Villa Rentals
St. Maarten Yachting and Sailing Charters
Sign up for our email newsletter service
---