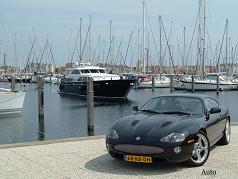 VIP & Island Concierge Services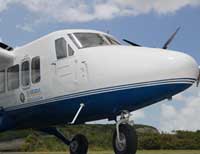 Twin Otter available for private charters
The Twin Otter is a perfect aircraft for groups of up to 19 passengers. This aircraft will be ready for performing charter flights as of November 15th, 2008. We operate as a virtual airline. Meaning we don't own our own aircrafts. We represent various airlines and aircraft operators with a diversity of planes of different capacities: 7, 9 and 19 seats who operate flights and charters on our behalf, making it possible to provide you with better flexibility for whatever size your group group may be.
Twin Otter aircraft specifications:
Seating Capacity: 19
Location of Exit Row: Row 2
Wingspan: 65'
Fuselage Length: 51' 9"
Cruising Speed: 160 knots
Engines: 2
Pilots: 2

Private Charters VIP Style
Flying you when you want to and where you want to without hassles!!!
It's just smarter to charter !!!
Other aircrafts available for private charters throughout the Caribbean:
Super King Air B200
Piper Navajo Panther

Lear 25 jet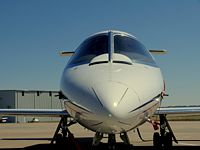 This Lear jet is also available for medevac charter flights.
Visit www.AllCaribbeanCharters.com to request a charter.
"I just wanted to write you a short note to thank you so much for all your assistance on making our holiday trip from St Barthelemy to Bonaire such a success."
- John Day, Premium IV, St. Barths
"I just wanted to thank you from everyone in our family, your efforts made for the most memorable travel to and from St. Barths, and really help make our trip fantastic. I can't tell you how much we appreciate your efforts to upgrade us to a charter. Thank you. I will recommend your services to any one of my friends who travel to St. Maarten and beyond. Again, our family will always remember your generosity."
- Chris Jones, Williamstown, MA
Read more here
FLY OUR GULFSTREAM G3 LONG RANGE BUSINESS JET AIRCRAFT
Email us via
sales@airsxm.com
to request a quote for our Caribbean private jet charter service. Or you can submit a reservation request with AirStMaarten
here
.