FLY OUR GULFSTREAM G3 LONG RANGE BUSINESS JET AIRCRAFT
Email us via
sales@airsxm.com
to request a quote for our Caribbean private jet charter service. Or you can submit a reservation request with AirStMaarten
here
.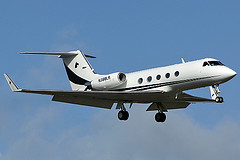 Villa "Case et Cuisine"
Owner Dennis Carlton, co-author of the book "Case et Cuisine": Traditional Living & Fine Dining in St. Barts, has applied the many lessons learned during his years as a frequent island visitor to prepare a newly-renovated two-bedroom villa which includes everything necessary for a wonderful stay in St. Barts.
Amenities include: a fully-equipped gourmet kitchen, a contemporary Caribbean decor, including Queen-sized four-poster beds and padded teak pool furniture, indoor and outdoor dining, American satellite TV, and an office space with a printer/fax machine and a high-speed internet connection.
Marigot Bay Beach, a tranquil cove and marine sanctuary, is just across the street.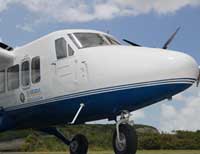 Twin Otter available for private charters
The Twin Otter is a perfect aircraft for groups of up to 19 passengers. This aircraft will be ready for performing charter flights as of November 15th, 2008. We operate as a virtual airline. Meaning we don't own our own aircrafts. We represent various airlines and aircraft operators with a diversity of planes of different capacities: 7, 9 and 19 seats who operate flights and charters on our behalf, making it possible to provide you with better flexibility for whatever size your group group may be.
Twin Otter aircraft specifications:
Seating Capacity: 19
Location of Exit Row: Row 2
Wingspan: 65'
Fuselage Length: 51' 9"
Cruising Speed: 160 knots
Engines: 2
Pilots: 2

Private Charters VIP Style
Flying you when you want to and where you want to without hassles!!!
It's just smarter to charter !!!
Other aircrafts available for private charters throughout the Caribbean:
Super King Air B200
Piper Navajo Panther

Lear 25 jet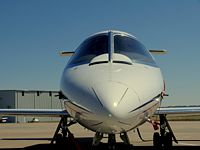 This Lear jet is also available for medevac charter flights.
Visit www.AllCaribbeanCharters.com to request a charter.